| | | |
| --- | --- | --- |
| | 1455 - 1487 The War Of The Roses | |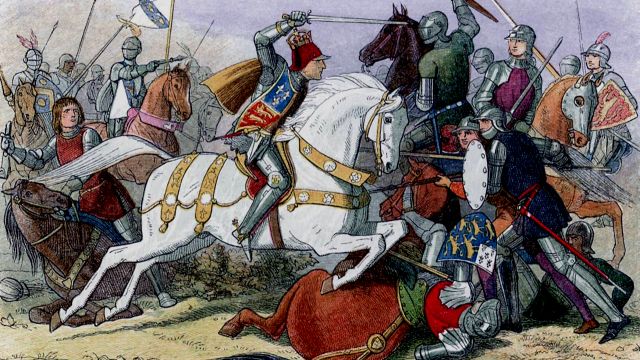 Battle Of Bosworth Field
The War of the Roses was a series of battles fought between 1455 - 1487. It was a form of civil war, but most of the English population was not involved, and it was mainly fought between two families.
On one side was the House Of Lancaster, it's emblem was a red rose. Fighting them was the House of York, their symbol was the white rose. The prize they were fighting for was the English throne.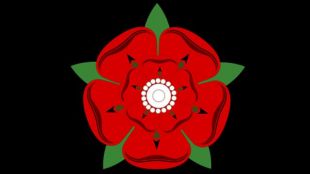 Red Rose Of Lancaster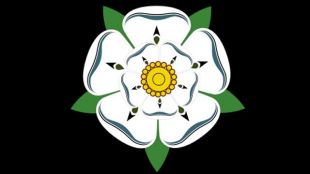 White Rose Of York
The head of the House of York was the king, Richard III. There is much controversy about Richard's character. Historically he has been portrayed as evil, unpopular and physically deformed, with a limp, hunched back and a withered arm. But, this may well be propaganda, created by the Tudors. It is now believed that the physical deformities were a complete fabrication, and there is evidence that he was more popular than assumed, especially in the north of England.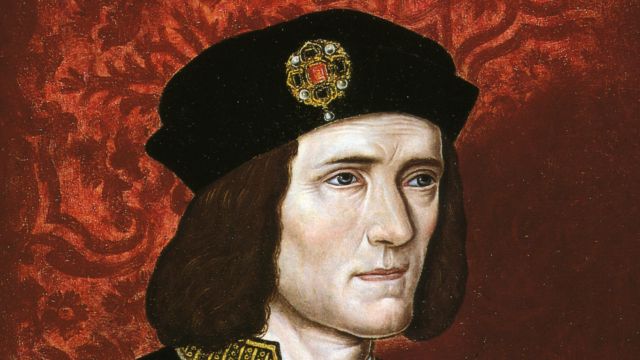 Portrait Of King Richard III
Henry Tudor headed the House of Lancaster. He had only a minor claim to the throne. Henry's grandfather, Owen Tudor was originally a page in the court of Henry V, who over time rose in ranking.
Richard's claim to the throne came from his mother's lineage. This was very tenuous, as it was from a female line, that had also been disinherited.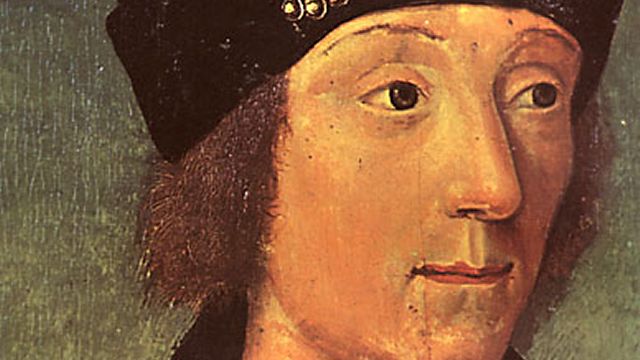 Portrait Of Henry VII
| | | |
| --- | --- | --- |
| | The Battle Of Bosworth Field | |
On the 22th August 1485, a battle was fought on Bosworth Field. Richard III was killed, he was the last English king to die in battle.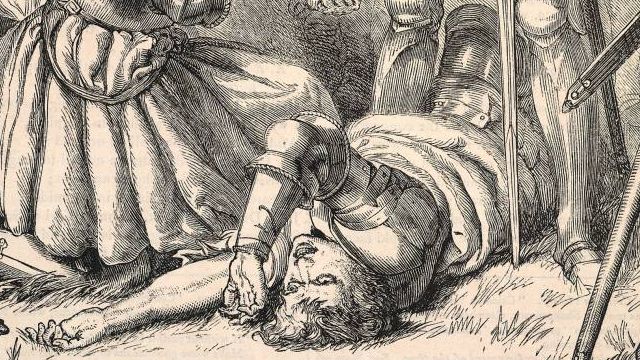 Death Of Richard III
Legend says that Richard III's crown was found on the battlefield, under a hawthorn bush and Henry Tudor was then crowned king with it. Opinions differ as to whether this did in fact happen.
What historians do agree on, is that Richard fought very bravely, right until his death.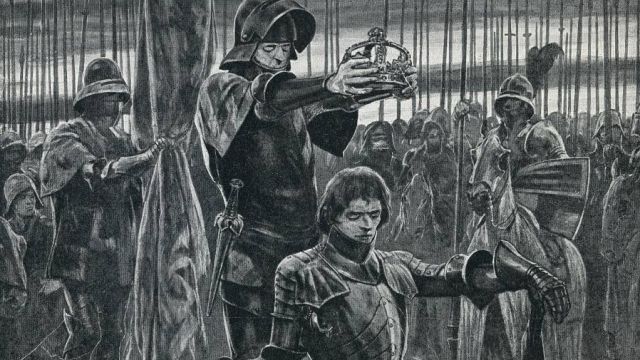 Henry VII Crowned
Henry VII founded the Tudor dynasty and reigned for 23 years, 7 months and 28 days.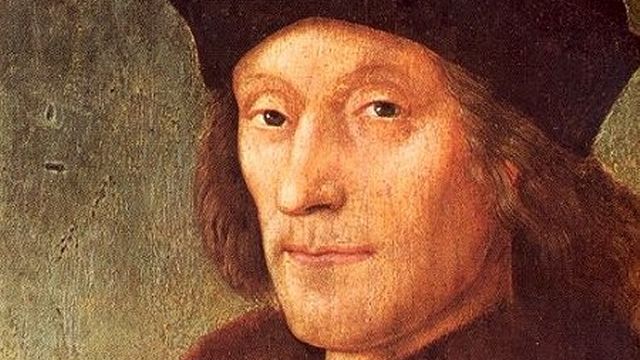 Portrait of An Elderly Henry VII
In 1486, the year after becoming king, Henry VII married Elizabeth of York. This unified the two warring houses of York and Lancaster.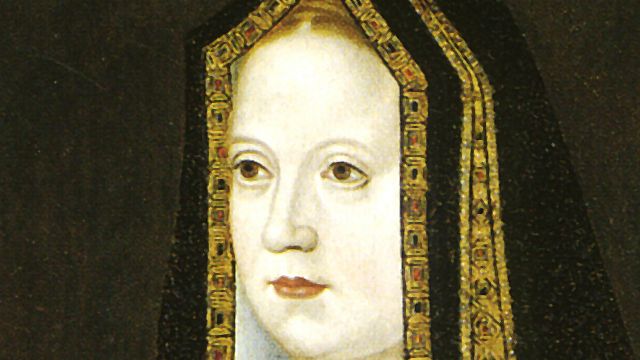 Portrait Of Elizabeth Of York
Elizabeth was a renowned beauty, who would bear Henry VII seven children. As her father was King Edward IV, this served to legitimize the Tudor dynasty.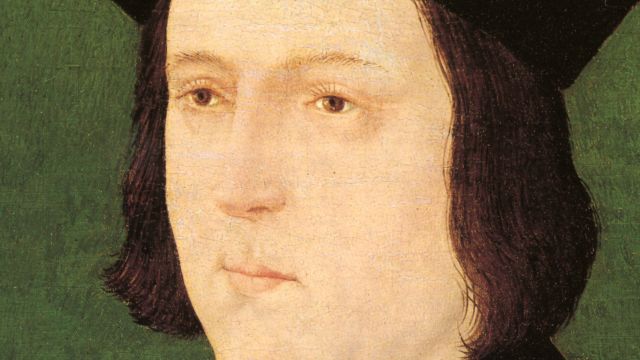 Portrait Of King Edward IV
After the marriage Henry adopted the Tudor Rose as his emblem. This incorporated the White Rose of York and the Red Rose of Lancaster.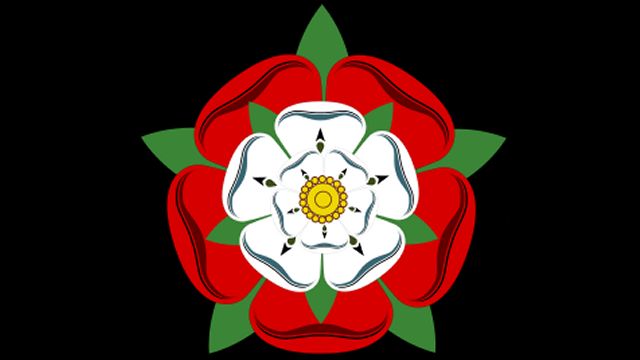 The Tudor Rose
The reign of Henry VII brought much needed stability to the country, and he encouraged trade rather than warfare. Henry VII was very careful with money and introduced many taxes. His thriftiness meant that Henry VII died a very wealthy man.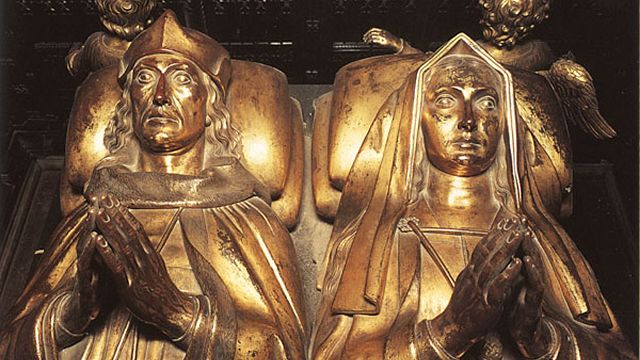 Tomb Of King Henry VII And Elizabeth Of York
Henry VIII was a feared monarch who reigned for 37 years, 9 months and 7 days. Henry VIII was the sixth child of Henry VII and Elizabeth of York. He was highly educated and as his elder brother, Arthur was expected to be king, Henry was prepared for a life in the church. The death of Arthur, aged 15, changed all this, and Henry was groomed for kingship.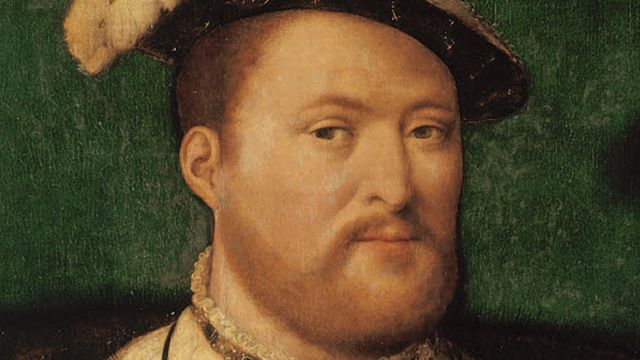 Portrait Of Henry VIII
Henry VIII was very unlike his father, and spent money recklessly. In his youth he excelled at sports, including jousting, hunting, and real tennis. Henry VIII was a very religious man. He was also obsessed with providing male heirs and married six times.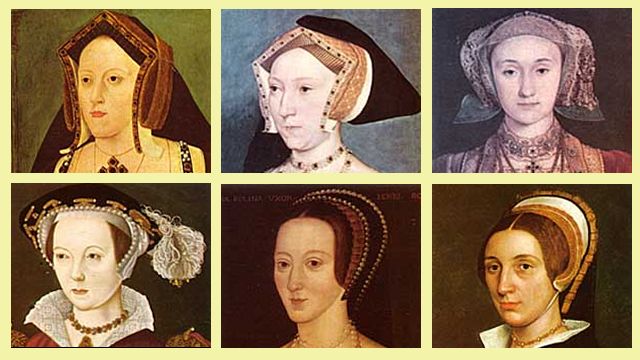 Henry VIII's Wives
Henry VIII's annulment of his marriage to Catherine of Aragon caused a major rift with Pope Clement VII and the church in Rome. Matters reached a peak when the Pope excommunicated Henry VIII.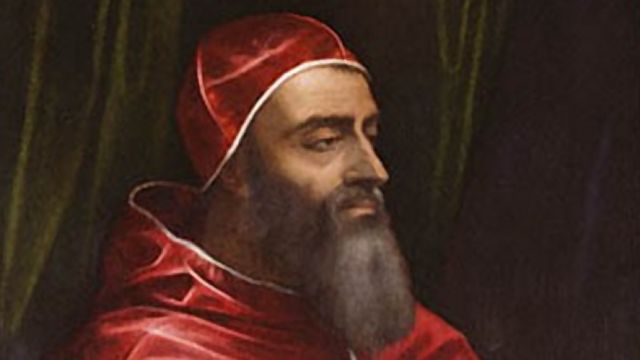 Portrait Of Pope Clement VII
The Dissolution of the Monasteries helped to reduce the power of the Catholic Church. It also meant that Henry took possession of the monastic lands, which gave him much needed income. Henry VIII became head of the church in England.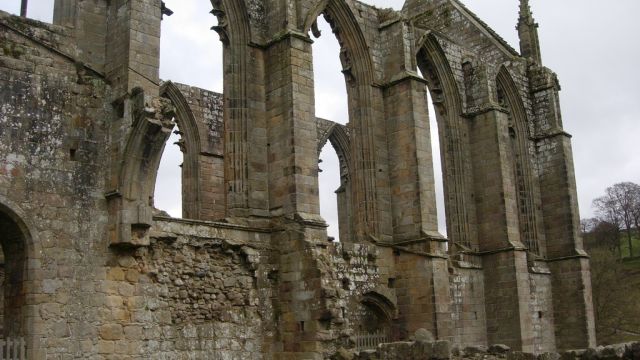 Ruined Monastery
Despite this break from Rome, Henry VIII considered himself a Catholic and brutally suppressed Protestants.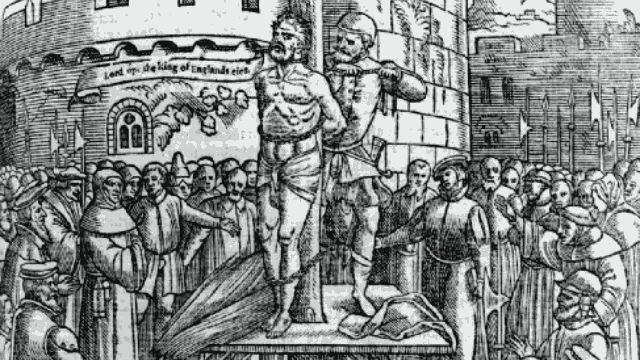 Protestant Persecution
The death of Henry VIII was mourned by very few. He died in debt after squandering the vast fortune he had inherited from his father Henry VII.
A boy king who reigned for 6 years, 5 months and 7 days.
Edward was just nine years old, when his father Henry VIII died and he became king. During Edward's reign the Church of England, that was created by the split from Rome by Henry VIII, became Protestant.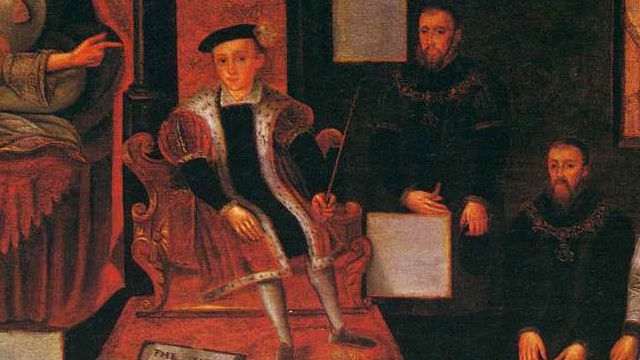 Portrait Of Edward VI And His Advisers
Edward VI's mother was Jane Seymour, who was Henry VIII's third wife.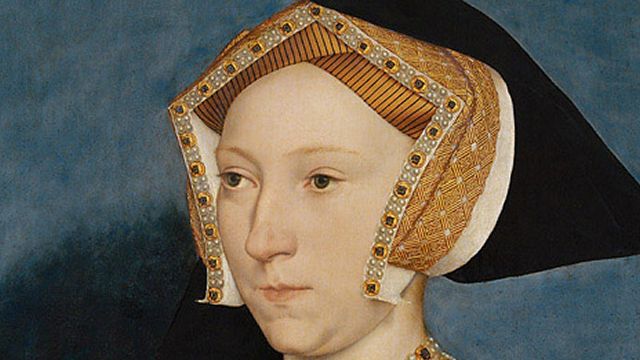 Portrait Of Jane Seymour
Due to his youth the kingdom as governed by a "Regency Council". Leading the council was his uncle, Edward Seymour, the 1st Duke of Somerset, who effectively ruled the country as "Lord Protector of the Realm".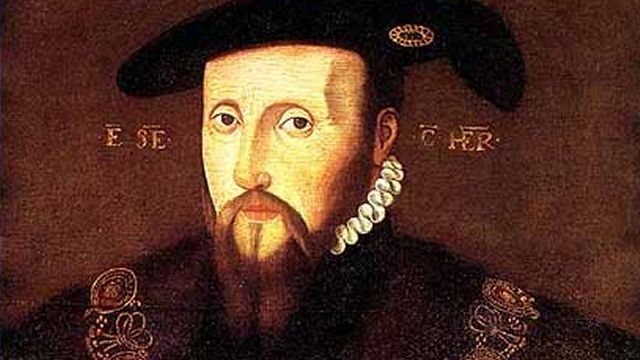 Portrait Of Edward Seymour, 1st Duke of Somerset
After a couple of years there was unrest in the council and Edward Seymour's position was coming under threat. His younger brother, Thomas Seymour, was accused of treason and beheaded. The executing of his own brother made Edward even more unpopular.
In 1549, after a series of revolts, there was a coup. Edward Seymour was imprisoned and John Dudley, 1st Duke of Northumberland, became the power behind the throne.
Even though Edward Seymour was released from prison, he was soon executed for attempting to overthrow Dudley's council.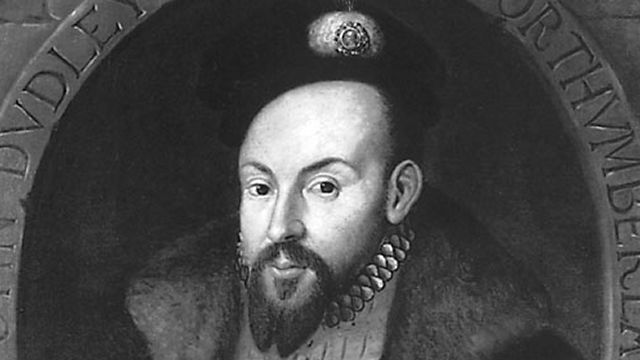 Portrait Of John Dudley, 1st Duke of Northumberland
Traditionally Edward VI has been portrayed as a sickly child, but records indicate that he was relatively healthy, until about six months before his death. At the beginning of 1553 Edward VI developed a cough and a fever. He appeared to be recovering, but then suffered a relapse and his health dramatically declined. Today, it is generally accepted he suffered from tuberculosis. At his death Edward VI was just 15 years old.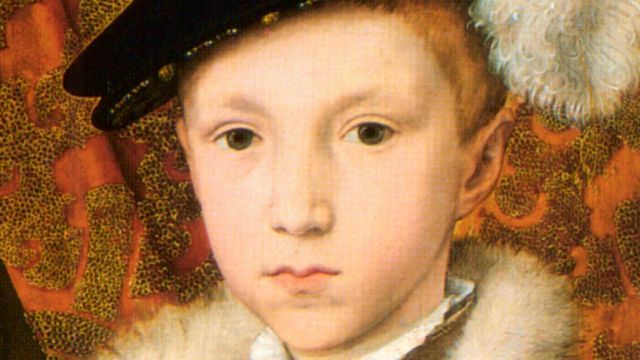 Portrait Of Edward VI
On his deathbed Edward VI named the Protestant heirs of his aunt Mary Tudor as his successors. This decision was very likely influenced by John Dudley.
Lady Jane Grey was an unfortunate political pawn, who reigned for just a few days. On the death of Edward VI, John Dudley declared Mary Tudor's granddaughter, Lady Jane Grey as England's Queen.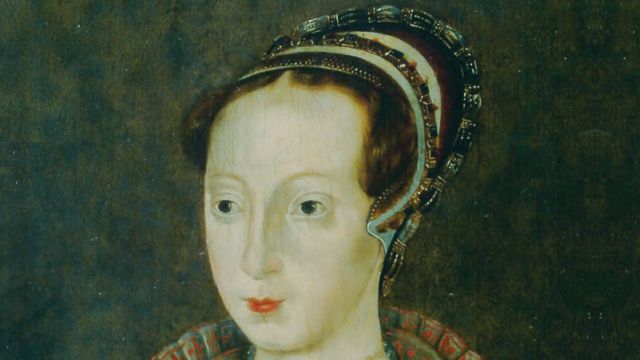 Portrait Of Lady Jane Grey
Lady Jane Grey was married to John Dudley's son, Lord Guilford Dudley. So by declaring her queen, Dudley was keeping his hands on the reins of power.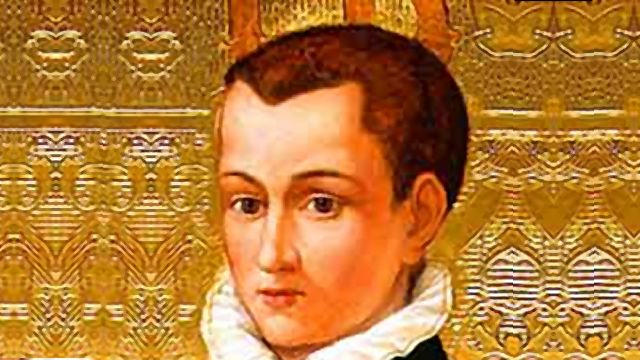 Portrait Of Lord Guilford Dudley
Within days Mary, Henry VIII's eldest daughter had gathered enough support and seized power. Lady Jane Grey was tried for treason the sentence was to "be burned alive on Tower Hill or beheaded as the Queen pleases".
It appears that plans were afoot to spare her life, but unfortunately there was a Protestant uprising seeking to restore Lady Jane Grey as queen. This uprising failed and to ensure that Jane could not be a focal point for other uprisings, she was beheaded aged just 17.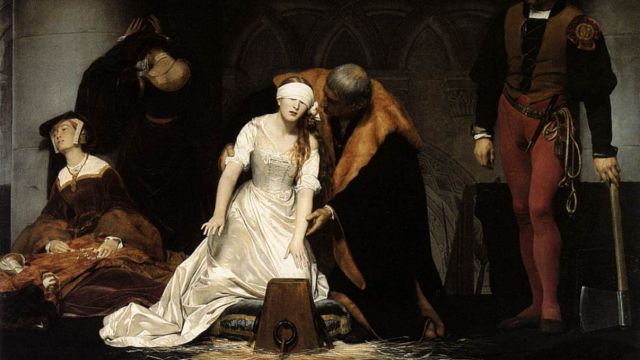 Execution Of Lady Jane Grey
Mary I was a Catholic Queen who reigned for 5 years, 3 months and 29 days.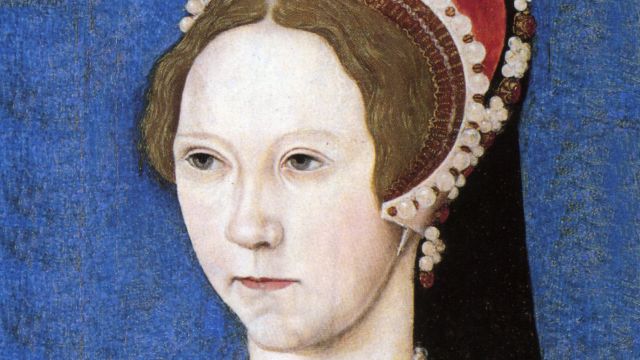 Mary I
Mary I's father was Henry VIII and her mother was Catherine Of Aragon, who was Henry VIII's first wife. After the annulment of her parent's marriage, Mary was removed from the line of succession, but in the later years of Henry VIII's reign she was reinstated.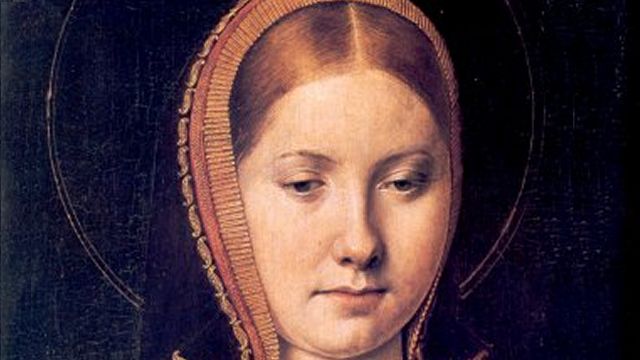 Portrait Of Catherine Of Aragon
Mary overturned the religious reforms of Edward VI's reign and reestablished Roman Catholicism in the country. There was widespread persecution of Protestants. This led her to be called "Bloody Mary".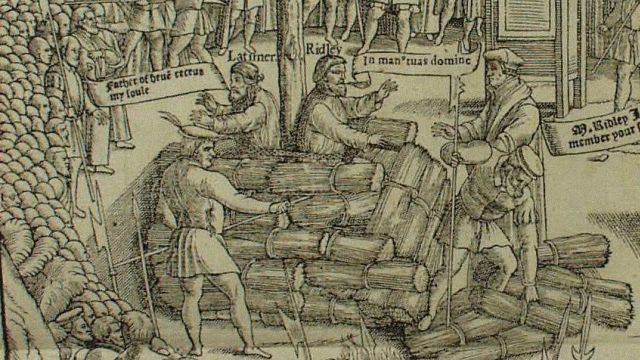 Martyrdom Of Nicholas Ridley(Bishop Of Rochester) And Hugh Latimer(Bishop Of Worcester)
At the age of 37, Mary I married Philip II of Spain. This was an attempt by Mary to provide a Catholic heir and to prevent the Protestant Elizabeth succeeding her.
This marriage was deeply unpopular in England, as there was a fear that this was a step towards Spain gaining control over the country.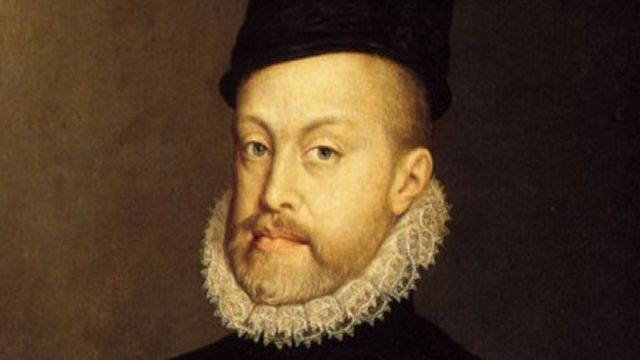 Portrait Of Philip II Of Spain
Despite twice thinking that she was pregnant, Mary produced no children. It was also an unhappy marriage for her, as Philip viewed it as a political union, whereas Mary had genuine feelings towards him.
Elizabeth I was a popular Queen, who reigned 44 years, 4 months and 5 days. Elizabeth I's father was Henry VIII and her mother was Anne Boleyn, who was Henry VIII's second wife.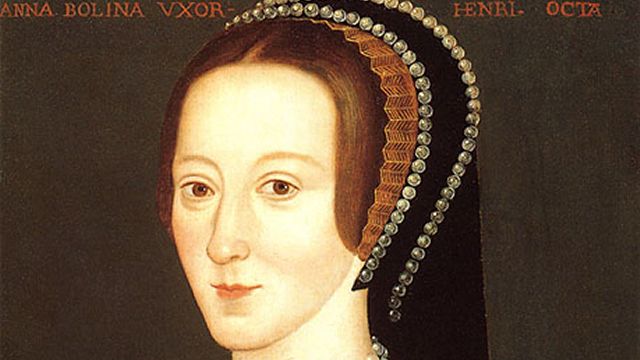 Portrait Of Anne Boleyn
After the short reigns of Mary I and Edward VI, Elizabeth's long rule brought much needed stability. She also sought to reign by counsel, that is to take advice from wise and trusted advisers.
She was extremely cautious, one of her mottoes was "video et taceo", which means "I see, and say nothing". This strategy, of often doing nothing might be viewed as a weakness, but it meant that Elizabeth was not drawn into misalliances. She applied this not only to politics, but also to her marital status, as she never married.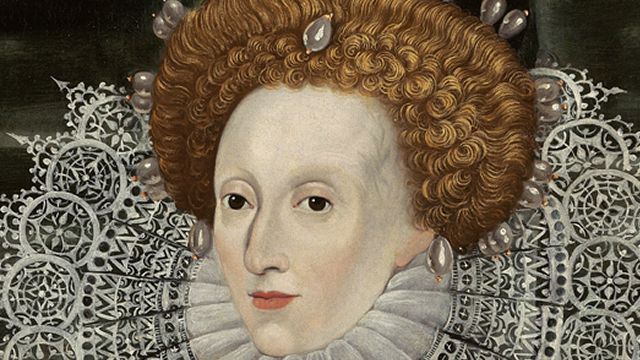 Portrait Of Elizabeth I
Elizabeth I was highly educated and could write: English, Latin Italian, French and Greek. Elizabeth I established the English Protestant Church with herself as it's supreme governor.
Although Elizabeth I never married, she had many suitors, probably her favourite was Robert Dudley. Maybe she would have married him, but there was strong opposition to the match from the countries nobility. This may explain her well publicized jealousy when Dudley eventually married.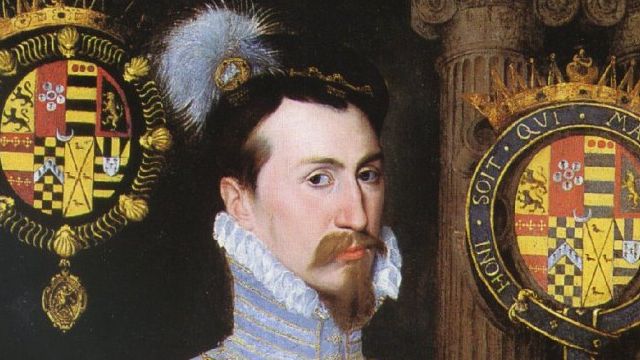 Portrait Of Robert Dudley
Elizabeth used her marital status as a form of diplomatic ploy, keeping the idea of foreign alliances open, but never committing herself.Although there was persecution of Catholics, Elizabeth's reign was comparatively moderate.
In 1603, Elizabeth I died. This ended the Tudor Reign, which lasted for 118 turbulent years.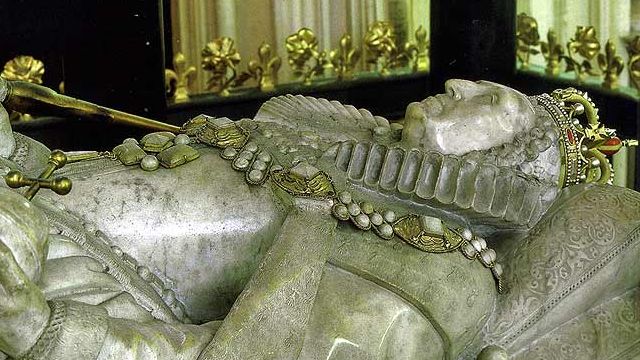 The Tomb Of Elizabeth I