In England, on the 21st April 1509, a young prince became a King. He was the son of Henry Tudor, who reigned as Henry VII. The young prince was determined to create a Tudor dynasty. His name was Henry VIII.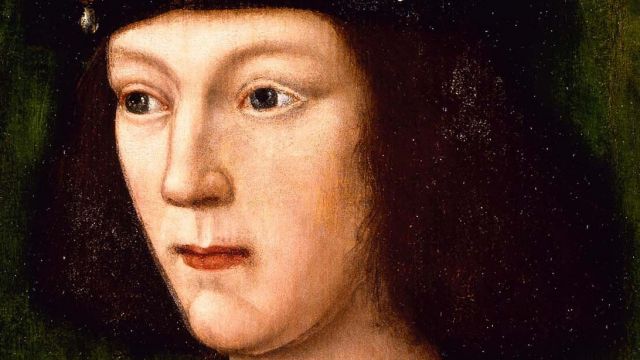 Henry VIII As A Young Man
1st
Wife
Born:
Married: 11 June 1509
Divorced/Annulled: 1533
Died:
Catherine was born in Madrid, Spain, the daughter of King Ferdinand II of Aragon and Queen Isabella I of Castile. As a child she was betrothed to Henry's older brother, Arthur, and they married on 14th November 1501.
The next year, on the 2th April 1502, Arthur died of a "sweating sickness".
This caused Henry VII, Arthur's and Henry's father a problem, he did not want to return Catherine Of Aragon's dowry. So, he arranged for Catherine to marry Henry, who was five years younger than her. Henry VII, then had second thoughts and left the matter on hold, but he kept the dowry.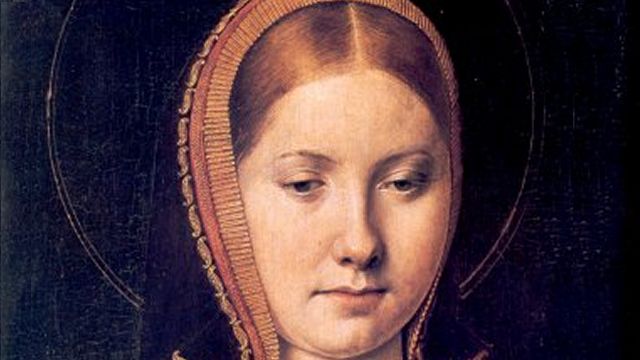 Catherine Of Aragon
When Henry VII died and Henry VIII was crowned, one of his first actions was to marry Catherine.
Although Catherine bore Henry six children, only one survived. She would become Queen Mary, also known as "Bloody Mary".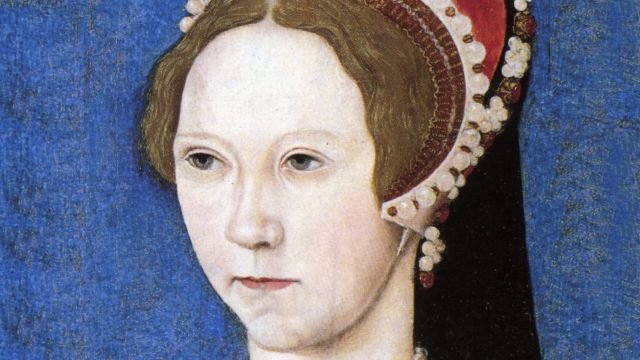 Mary I
Henry believed that the reason for the failure to have a male heir, with Catherine, was that the marriage was cursed. This was because Catherine of Aragon was the widow of Henry's brother, Prince Arthur.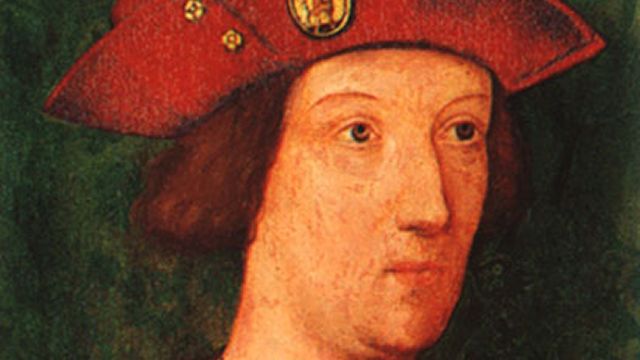 Prince Arthur
Henry declared the marriage illegal and that Catherine was not his wife. After 24 years of marriage, Catherine was banished from court and died two years later.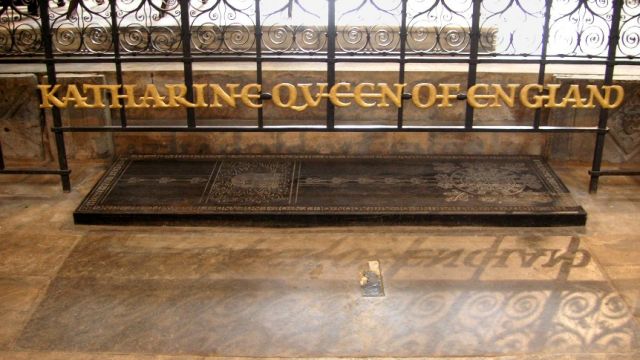 Grave Of Catherine Of Aragon
2nd
Wife
Born: c1500
Married: January 1533
Divorced/Annulled: 1536
Executed: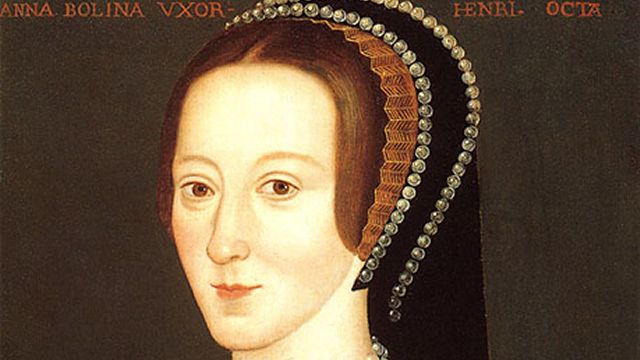 Anne Boleyn
When Henry VIII first noticed Anne, her sister was already one his mistresses. Anne was very stylish and an accomplished musician and singer.
Henry attempted to seduce Anne, but she rejected his advances. Soon Henry began to be obsessed with her. His solution was to obtain an annulment of his marriage to Catherine of Aragon, and then to wed Anne.
Pope Clement was unwilling to grant this, so Henry choose the drastic action of breaking the church in England away from Rome. After this Henry effectively granted his own annulment and he married Anne.
Soon, Anne Boleyn gave birth to a girl, who would reign as Queen Elizabeth I, after this there were 3 miscarriages.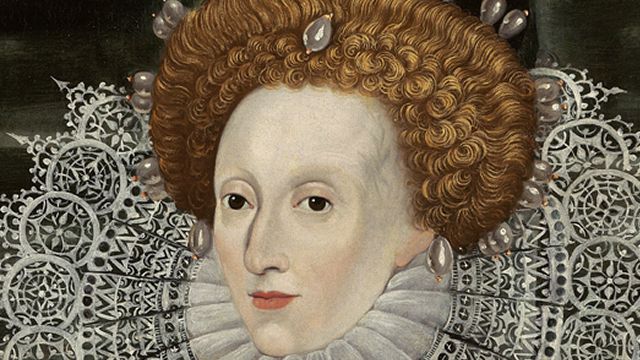 Queen Elizabeth I
Anne Boleyn had a bad temper, she argued with Henry and made many enemies at court. Henry became impatient with Anne's behaviour, and for her not providing him with a male heir. He also had noticed Jane Seymour, who he wanted to marry.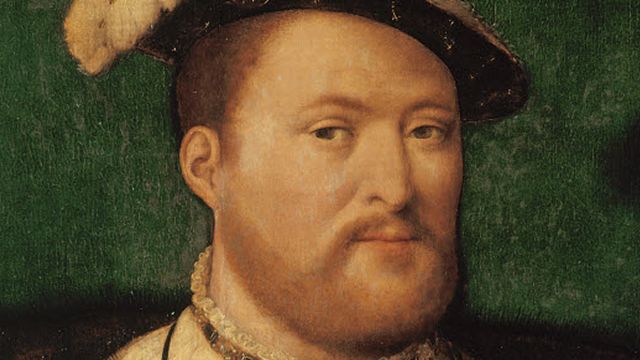 Portrait Of Henry VIII
Henry stated that he had been seduced into the marriage with Anne by sorcery. Anne was sent to the Tower of London, accused of adultery and plotting the king's death.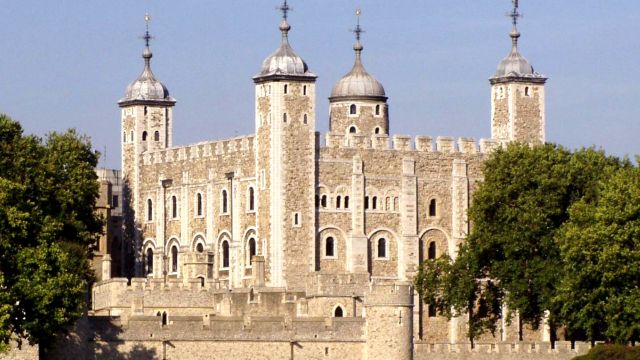 The Tower Of London
After evidence was gathered from members of her court, much of it under torture, Anne was found guilty and was beheaded on Tower Green.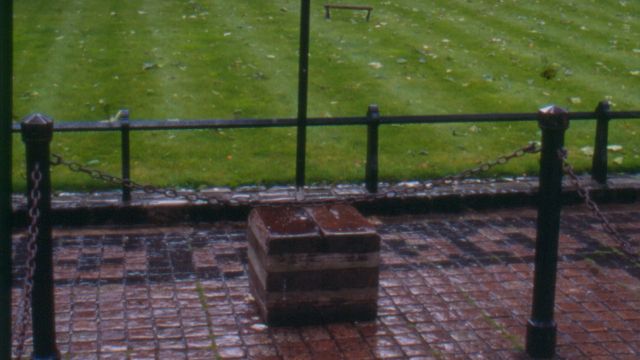 Tower Green, The Place Of Execution Of Anne Boleyn
3rd
Wife
Born: c1509
Married: 30 May 1536
Died:
A day after Anne Boleyn's execution, Henry VIII became engaged to Jane Seymour, who had served in Anne Boleyn's household. They married ten days after this.
Jane was very different to Anne Boleyn, both in looks and manner. Jane was blonde and fair and rather formal. Jane Seymour's household was very strictly run, with many rules governing such things as dress and fashion.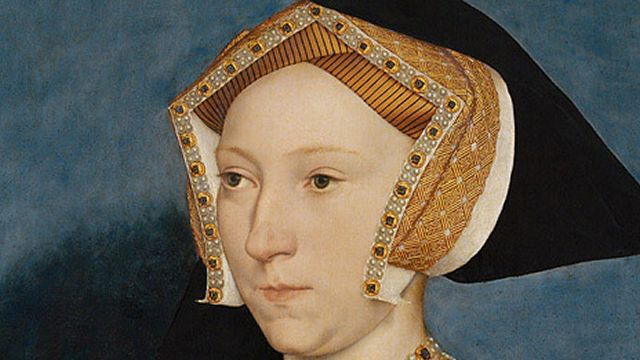 Jane Seymour
Early the next year, 1537 Jane fell pregnant. On the , she gave birth to a boy. Henry was overjoyed, as finally he had a male heir.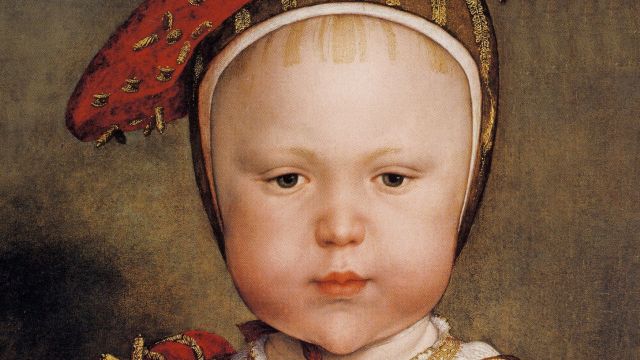 Edward VI
The boy was named Edward. He would succeed his father and become King Edward VI, but he would die when only 15 years old.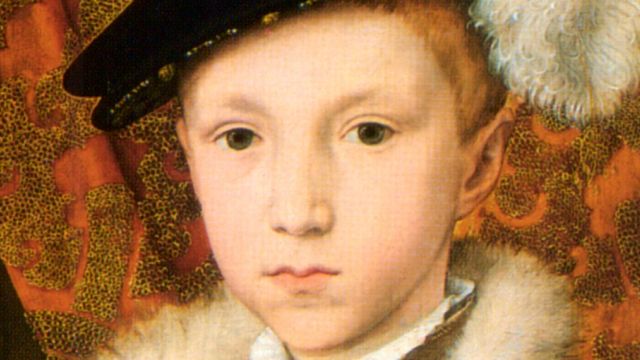 Edward VI
Sadly, Jane died twelve days after the birth of Edward, from an infection contracted during childbirth. Henry mourned her death and did not remarry for three years.
Jane Seymour was Henry VIII's favourite wife (maybe because she bore him a male heir) and he was buried next to her.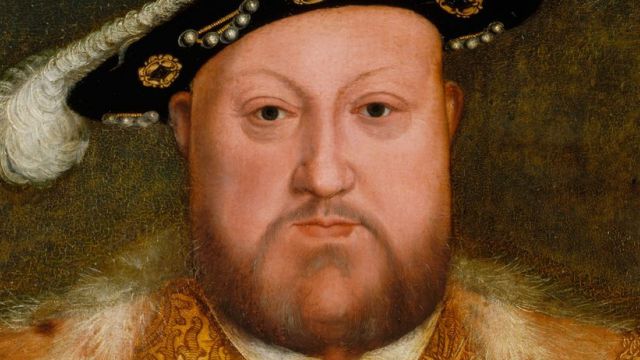 Portrait Of Henry VIII
4th
Wife
Born: 1515
Married: 6 January 1540
Divorced: July 1540
Died:
After Henry VIII decided to marry again, Anne of Cleves and her younger sister Amelia were considered candidates. Hans Holbein the Younger, an artist was sent to Germany to paint the two. He was told to make the paintings realistic.
Although he already had reservations, a marriage was agreed between Henry and Anne. However, when Henry first saw Anne he realized a mistake had been made. She was not how she had been described, and looked old for her age. Henry called her a "Flanders Mare".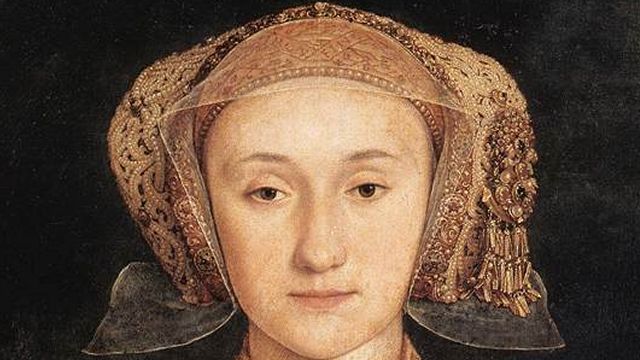 Anne of Cleves
The feelings were mutual, as Anne of Cleves did not find Henry VIII attractive. Henry could not find a way out of the marriage, as it would have badly hurt England's relations with Germany, so it went ahead. Soon it was obvious that the marriage was doomed, and after six months it was annulled.
In gratitude to her consenting to the annulment, Henry gave Anne land and property. Rather strangely, Henry and Anne became good friends.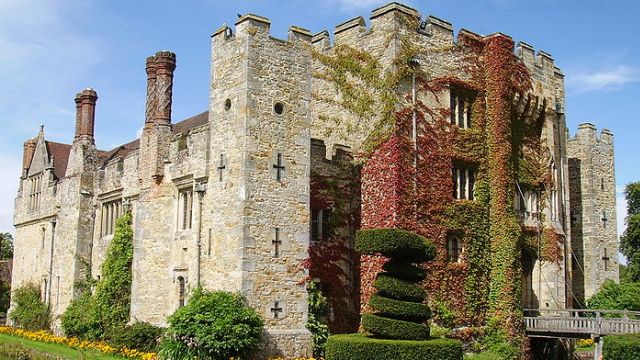 Hever Castle A Gift From Henry VIII To Anne Of Cleves
5th
Wife
Born: c1521
Married: 28 July 1540
Executed: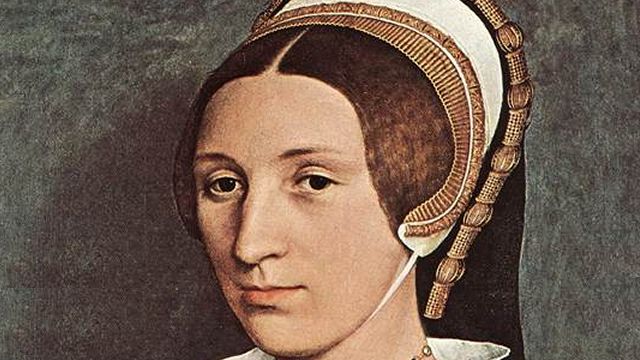 Catherine Howard
Catherine Howard was a lady-in-waiting to Anne of Cleves, when she caught the Henry VIII's eye. He married her just a few weeks after his divorce from Anne of Cleves.
She was rather frivolous, which was a very dangerous trait to have being married to Henry VIII. Initially the marriage brought Henry great joy. He showered Catherine with expensive gifts. However, Henry was 30 years older than Catherine and obese. Catherine found him far from attractive and she began an affair with Thomas Culpeper, who was a favourite of Henry VIII.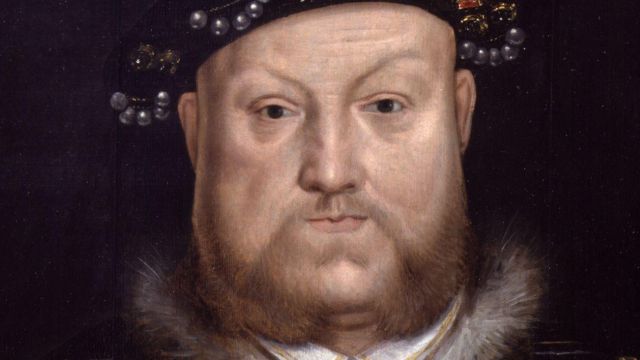 Portrait Of Henry VIII
Soon Catherine's indiscretions were noticed in court and eventually news of this reached Henry. At first he refused to believe the allegations, but shown proof in the form of a love letter, written by Catherine, her fate was sealed.
Catherine was charged with treason, both for her adultery and also for not informing Henry VIII of affairs she had before their marriage. Catherine was executed aged either 20 or 21.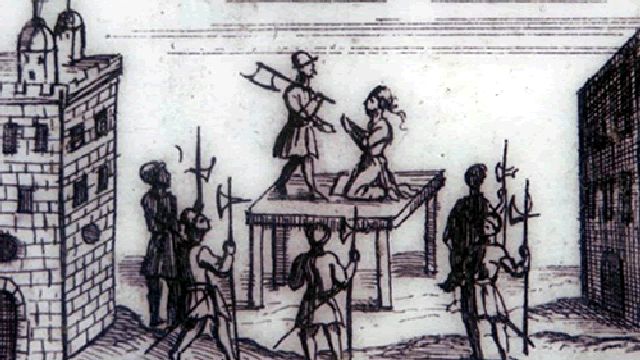 Catherine Is Executed
6th
Wife
Born: 1512
Married: 12 July 1543
Widowed: 28 January 1547
Died:
Although, not the best known of Henry VIII's wives, Catherine Parr was probably the most influential.
Henry first noticed Catherine when she was working in the household of his daughter Mary. Catherine was a widow and was in a relationship with Thomas Seymour (1st Baron Seymour of Sudeley). But after Henry VIII proposed to her, she was obliged to marry him.
Catherine had good relations with all three of Henry VIII's children and helped to reconcile Henry with his daughters, Mary and Elizabeth.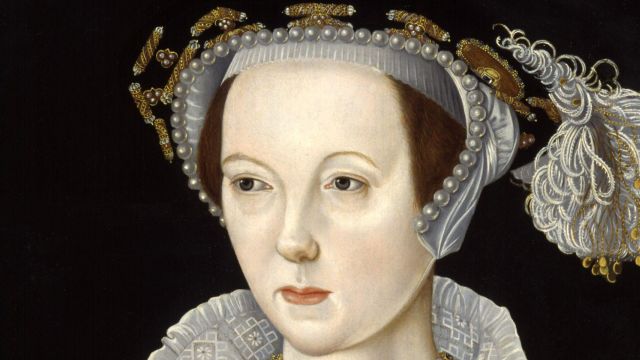 Catherine Parr
From July to September 1544 Catherine was made regent by Henry and effectively ruled the country. This was whilst Henry was on his last military campaign.
It has also been speculated that Catherine's character and religious beliefs were a great influence on her stepdaughter, who became Elizabeth I.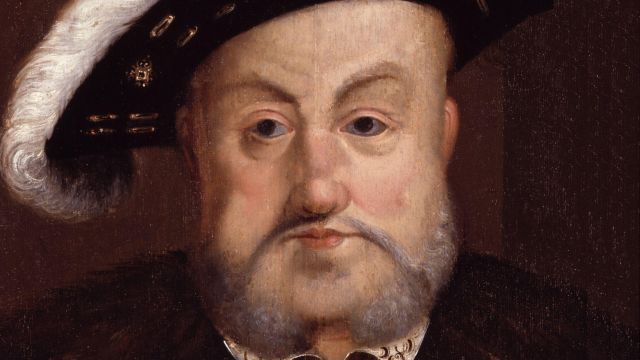 Portrait Of An Elderly Henry VIII
Henry VIII was very sick and Catherine Parr was more of a nurse than a wife. Henry VIII died on the 28th January 1547. He was buried in Windsor next to his third wife, Jane Seymour.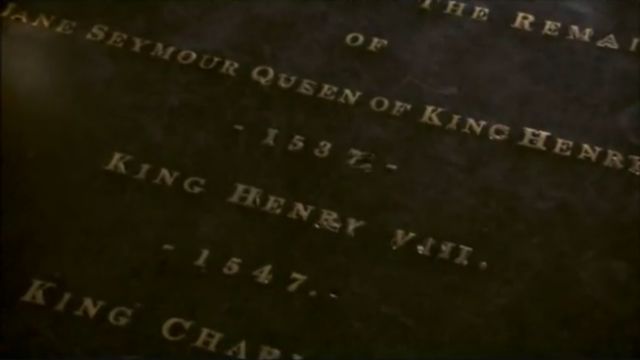 Resting Place Of Henry VIII and Jane Seymour
Later in the year, Catherine Parr married Thomas Seymour, who apparently was not a good husband. She sadly died a year after, from childbirth complications.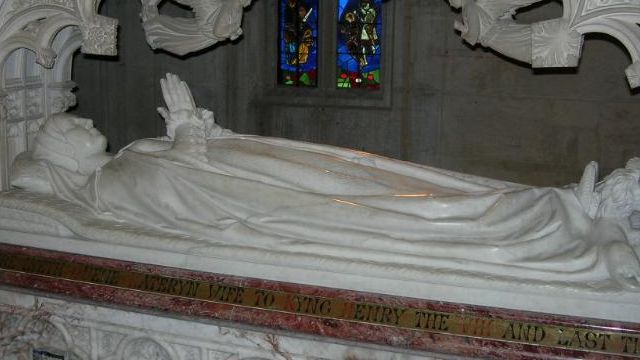 Tomb Of Catherine Parr
Thus ends our tale of Henry VIII's wives. There were no offspring from his children and the death of his daughter, Queen Elizabeth I meant the end of the Tudor Dynasty.