It is July 4th 1862, Charles Dodgson and Robinson Duckworth take a small boat out for a row on the River Isis. Their companions are three young sisters. During the trip Dodgson tells the children a story about a girl named Alice and her strange and wonderful adventures.
The children love the story and beg Dodgson to write it down. Luckily for us he did as it became "Alice's Adventures In Wonderland".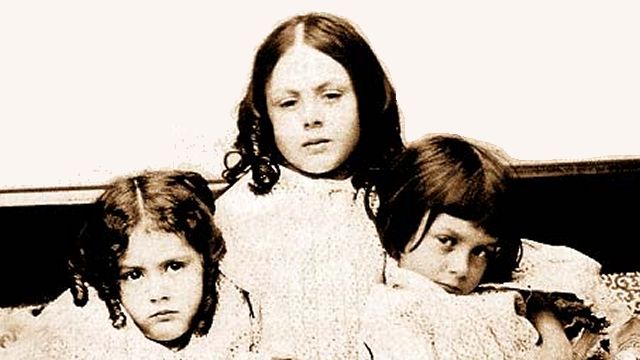 Alice Liddell With Her Sisters Edith And Lorina
The girls are named Edith, Lorina and Alice Liddell. Their father is Henry Liddell. He is the Dean of Christ Church, Oxford, where Charles Dodgson works lecturing in Mathematics.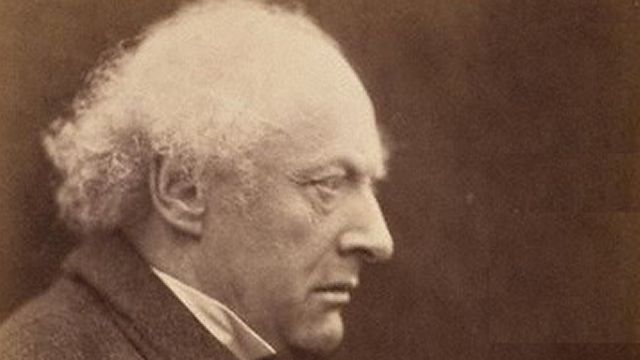 Henry Liddell
November 26th, 1864 Dodgson gives Alice Liddell a handwritten copy of "Alice's Adventures Under Ground".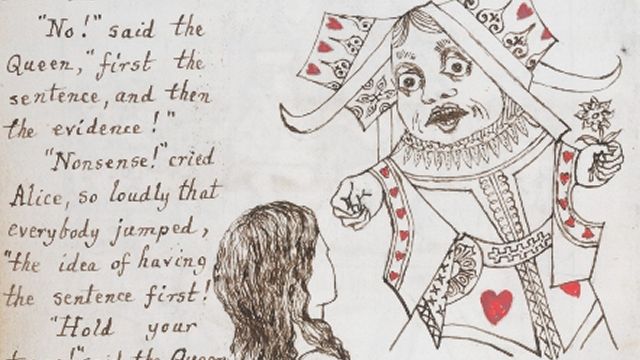 Original Manuscript for Alice Under Ground
A year later, in 1865 "Alice's Adventures in Wonderland" is published. It is a big hit and has never been out of print since. Some of the earliest fans include Queen Victoria and a young Oscar Wilde.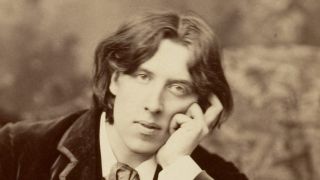 Photograph Of Oscar Wilde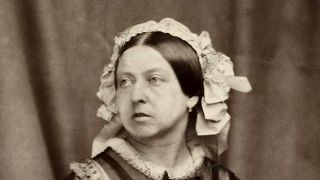 Photograph of Queen Victoria
In 1871, Dodgson publishes a sequel "Through The Looking Glass And What Alice Found There". An inspiration for the second book is a conversation Charles Dodgson had with another girl named Alice, his cousin's daughter Alice Raikes.
The original drawings for both books are by John Tenniel. They are considered to be amongst the greatest literary illustrations ever.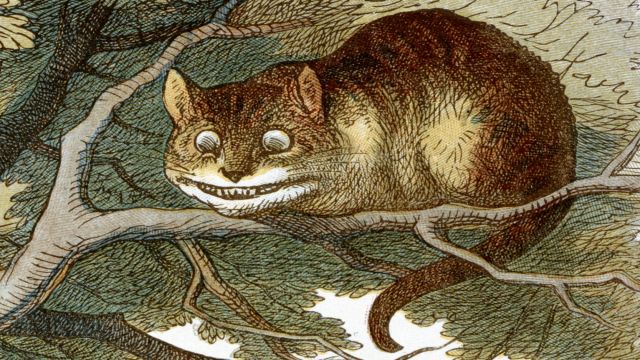 The Cheshire Cat From Alice in Wonderland
The physical similarity between John Tenniel and his portrayal of the White Knight are very striking.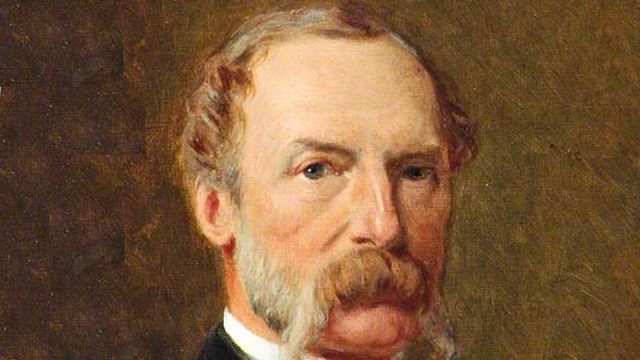 Portrait Of John Tenniel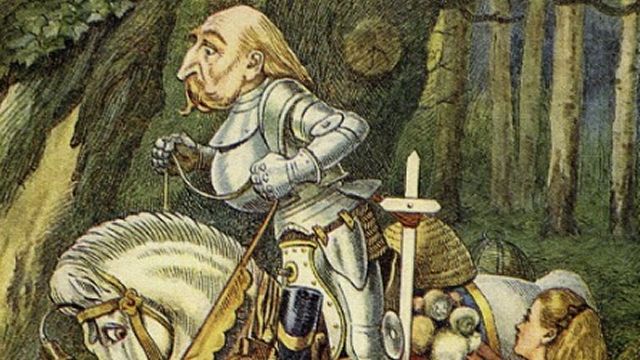 Tenniel's Illustration Of The White Knight
Although he continues creating a great many political cartoons Tenniel writes:
"It is a curious fact that with 'Looking-Glass' the faculty of making drawings for book illustrations departed from me, and I have done nothing in that direction since"
Tenniel will serve over 50 years as political cartoonist for "Punch".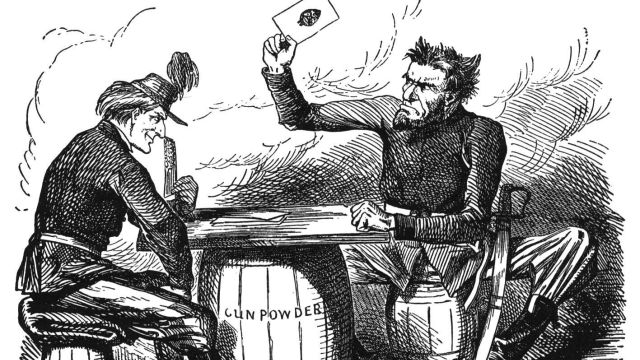 Abe Lincoln's Last Card; Or, Rouge-et-noir October 18, 1862 - By John Tenniel
In 1893 John Tenniel is knighted by Queen Victoria. He is the first illustrator or cartoonist to receive the honor. February 25th, 1914 Tenniel dies in London aged 93. He is buried in Kensal Green Cemetery.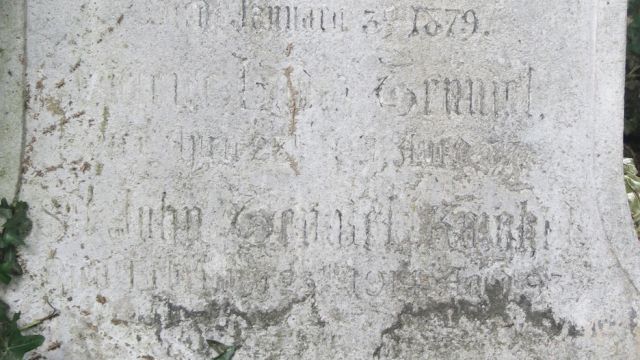 John Tenniel's Grave
The pen name "Lewis Carroll" is made by a very complicated word play including translating "Charles Lutwidge Dodgson" into and back out of Latin.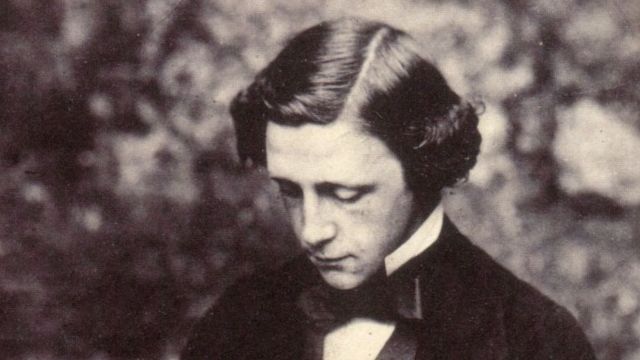 Photograph of Charles Dodgson
Dodgson spends his entire adult life in Christ Church, Oxford. Firstly as a student and then as a lecturer.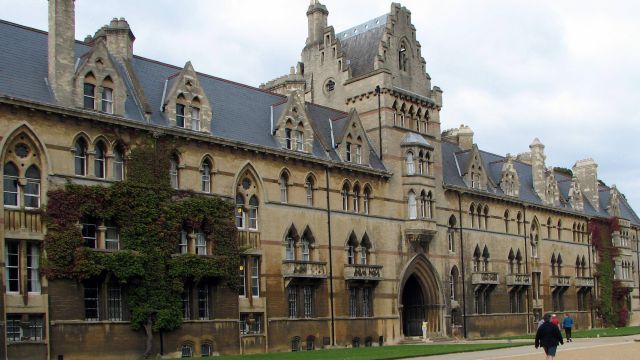 Christ Church College, Oxford
Dodgson suffers from health issues. He is deaf in one ear, and has a very weak chest. He also has a stutter.
Dodgson portrays himself as the Dodo. This may be due to his stammer that meant that he sometimes calls himself "Do-do-dodgson".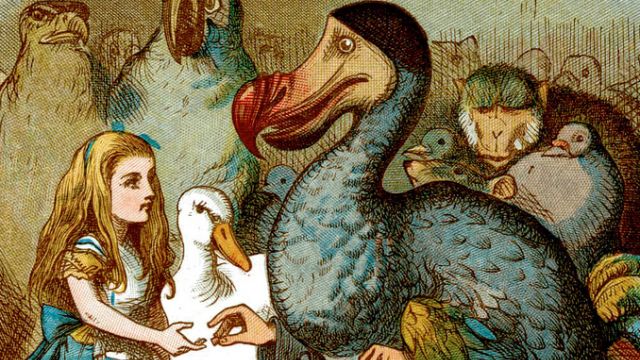 The Dodo From Alice in Wonderland
Both the Alice books are full of wordplay and also references to mathematical concepts and logic.
Dodgson is a gifted amateur photographer, he also publishes various mathematical books using his real name.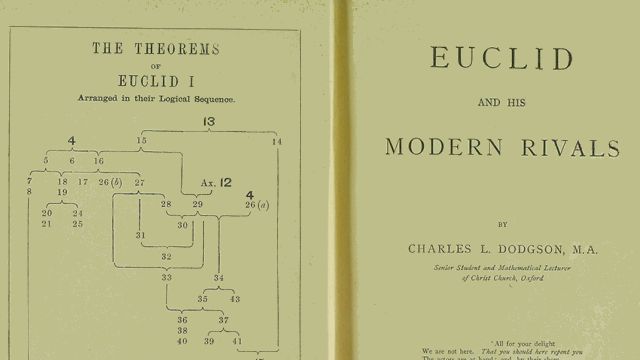 A Maths Book By Charles Dodgson
January 14th, 1898 Charles Dodgson dies of pneumonia aged 65. He is buried in The Mount Cemetery, Guildford.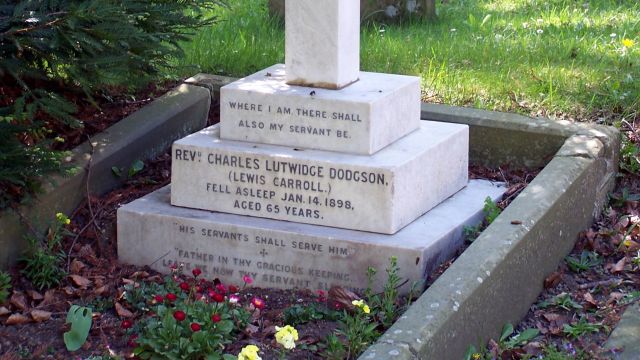 Charles Dodgson's Grave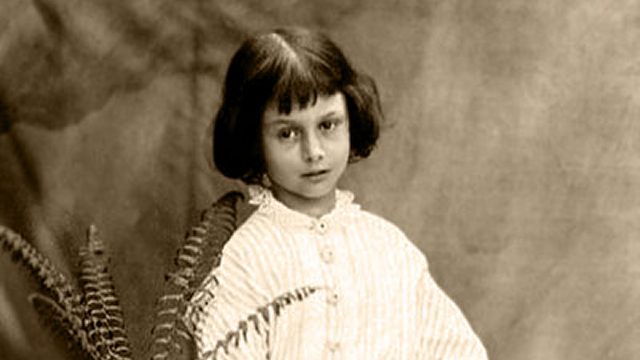 Alice Liddell As A Child
Meanwhile, Alice Liddell grows up in Oxford with her sisters and September 15th, 1880 she marries Reginald Hargreaves in Westminster Abbey.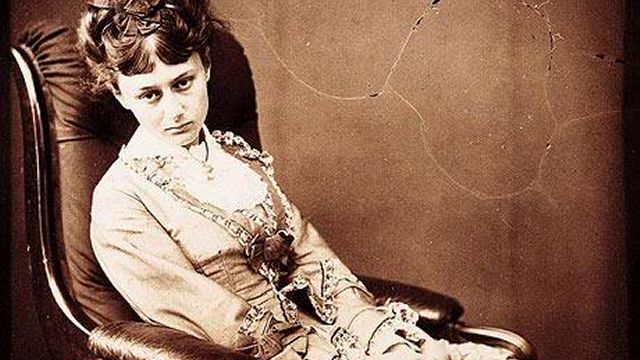 Alice Liddell As A Young Woman
Her husband is a wealthy cricketer and Alice will become a society hostess.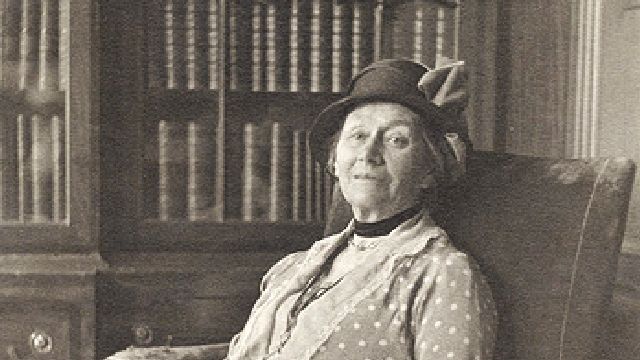 An Elderly Alice Hargreaves
November 16th, 1934 Alice Hargreaves dies and her ashes are buried at St. Michael and All Angels, Lyndhurst.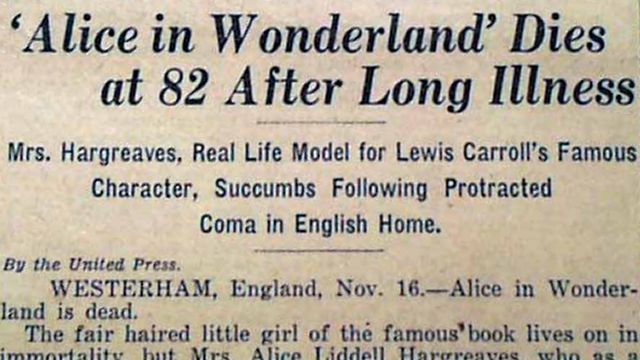 NewsPaper Headline Saying Alice Liddell/Hargreaves Has Died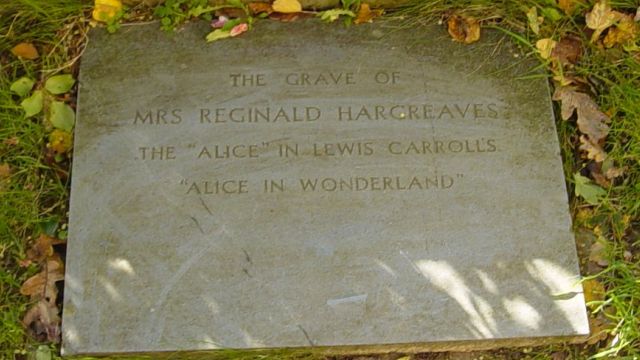 The Grave Of Alice Liddell/Hargreaves
| | | |
| --- | --- | --- |
| | The Other Members Of The Boat Party | |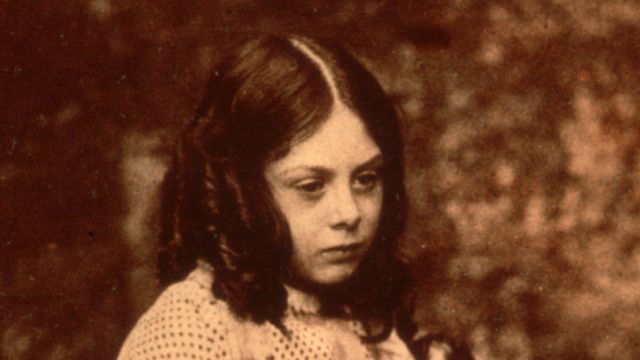 Portrait of Lorina Liddell
Lorina Liddell marries William Skene Feb 7th, 1874 and dies Oct 28th, 1930 aged 81.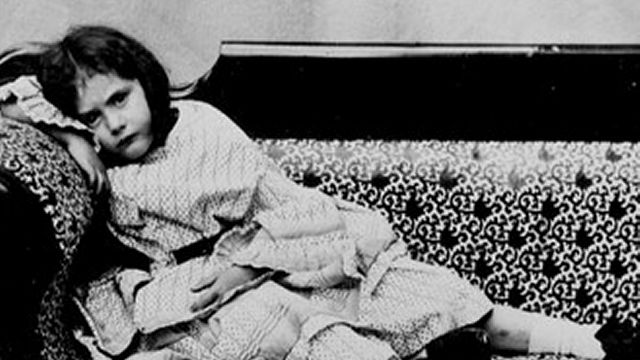 Edith Liddell On A Sofa
June 26th, 1876 Edith Liddell dies aged just 22. She is remembered in a window in Oxford.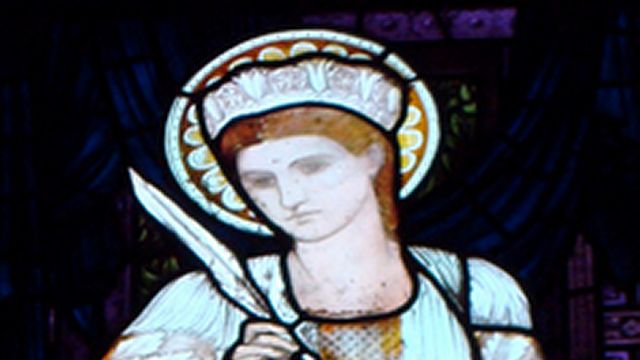 Window Commemorating Edith Liddell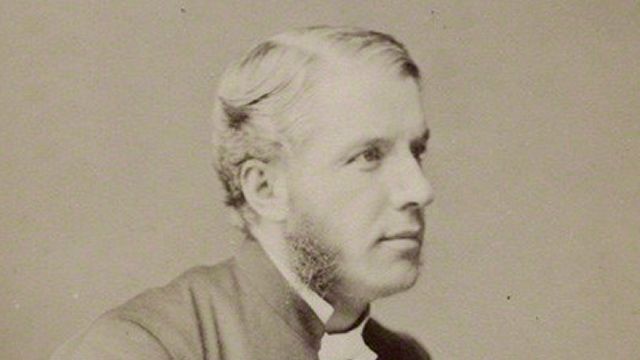 Portrait Of Robinson Duckworth
The Rev. Portrait Of Robinson Duckworth is appointed Canon of Westminster and a chaplain to both Queen Victoria and Edward VII. He dies September 20th, 1911 and is buried in the Quire of Westminster Abbey.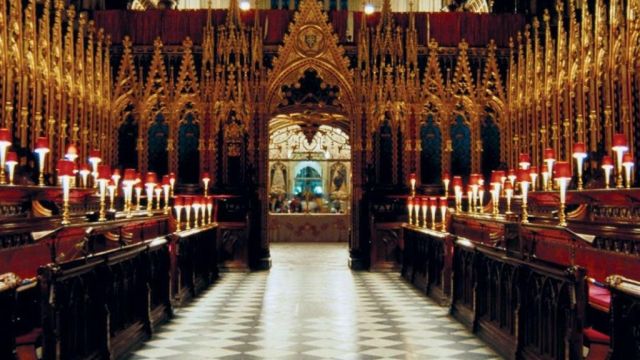 The Quire Of Westminster Abbey
| | | |
| --- | --- | --- |
| | The Original Handwritten Manuscript | |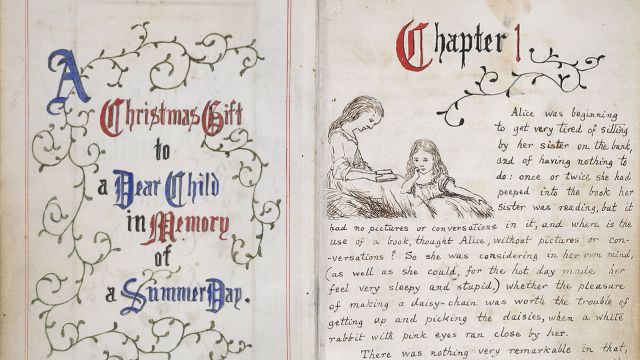 Original Manuscript for Alice Under Ground
Alice had kept the handwritten "Alice's Adventures Under Ground" which Charles Dodgson had given her, but after her husband's death in 1926 she sold it to pay household expenses. Now owned by Eldridge R. Johnson the manuscript travels to America and is displayed at Columbia University.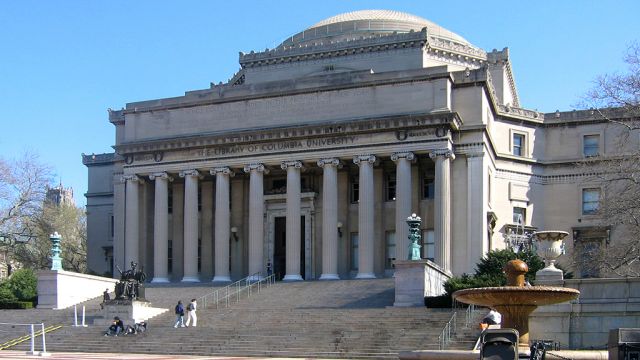 The Low Memorial Library
After the death of Eldridge R. Johnson a group of Americans buy the manuscript and present it to Britain.
" ... in recognition of Britain's courage in facing Hitler before America came into the war ..."
The original manuscript of "Alice's Adventures Under Ground" is now housed in the British Library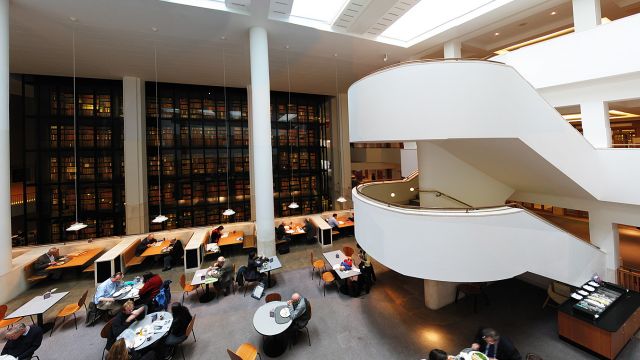 The Interior Of The British Library
And as for Alice and the two books' other characters, they are as popular now as ever they were!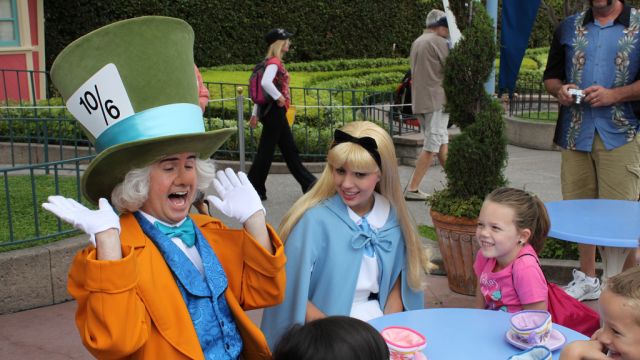 The Mad Hatter And Alice At Disneyland