In England, on the 1st January 1771, a frail boy aged 13, started his life in the Royal Navy. He was immediately sea sick, a condition from which he would suffer for all his life.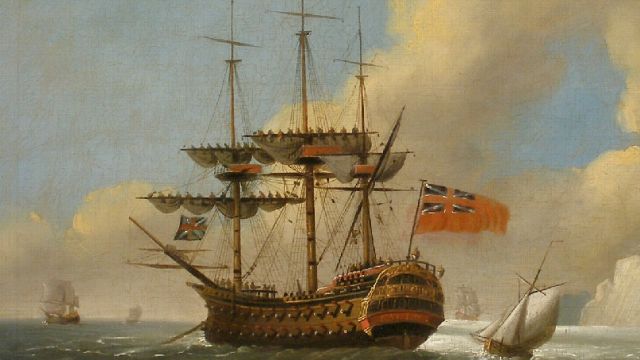 Royal Navy Ship
No one could have guessed that the sickly child would become one of Britain's greatest heroes. The boy's name was Horatio Nelson.
| | | |
| --- | --- | --- |
| | Horatio Nelson's Early Life | |
Horatio Nelson was born on the 28th September 1758, in Burnham Thorpe, Norfolk England. He was the sixth of eleven children.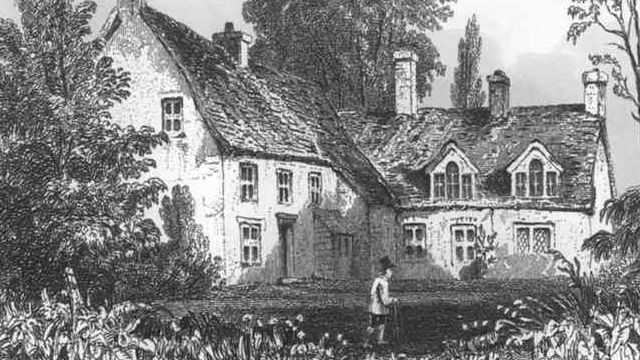 Nelson's Birth Place Burnham Thorpe
Nelson's father was the Reverend Edmund Nelson. The Nelsons were an old and moderately prosperous Norfolk family.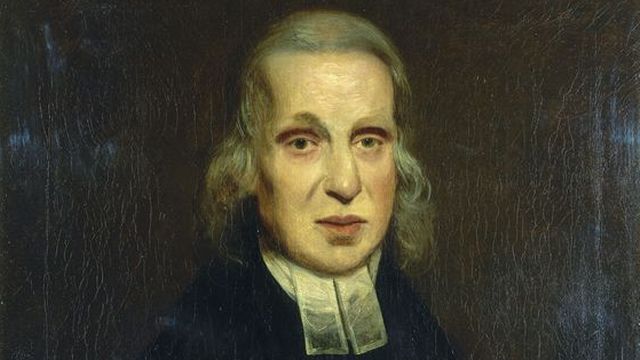 Nelson's Father The Reverend Edmund Nelson
His mother was Catherine Nelson. She died when Horatio Nelson was 9 years old. His father Edmund, deeply upset by his wives death, now had their eight surviving children to care for.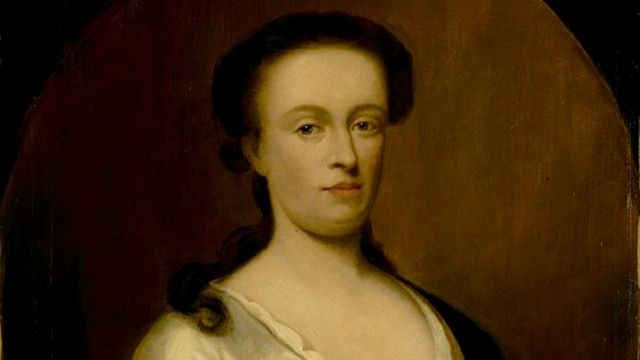 Nelson's Mother Catherine Nelson
Catherine Nelson was the grandniece of Sir Robert Walpole. Walpole is generally acknowledged as the first British Prime Minister, and this connection probably helped during these difficult times.
Portrait Of Sir Robert Walpole
Catherine Nelson's brother was Captain Maurice Suckling. After visiting for her funeral he promised to help the family.
So, in 1771, when Horatio Nelson was 13, he joined his uncle's ship HMS Raisonnable. Apparently, Maurice Suckling had misgivings about this appointment, presumably because of Nelson's health.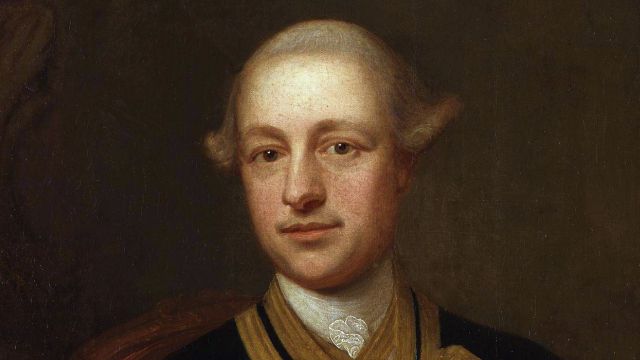 Nelson's Uncle Captain Maurice Suckling
When his uncle was transferred to HMS Triumph, Nelson was moved to serve aboard the West Indiamen, to gain more experience. He then returned to his Uncle's ship, where Nelson was given his first command. It was the longboat used to ferry men and supplies to and from the shore.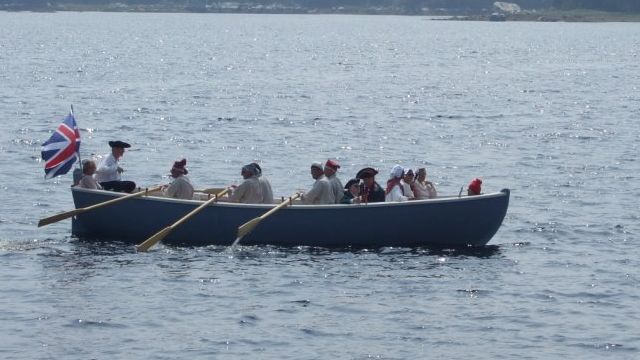 Longboat Similar To Nelson's First Command
After further voyages Nelson was promoted to lieutenant. He was attached to HMS Lowestoffe, which was sent to patrol the West Indies, during the American War of Independence.
He was then given command of a tender captured from the Americans called "Little Lucy".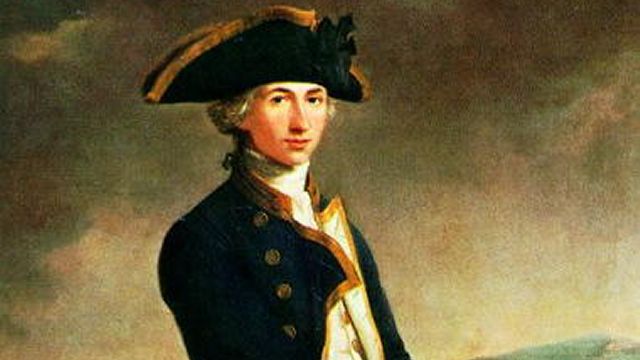 A Youthful Nelson
In 1784 Nelson was given another command, the frigate HMS Boreas. On Nevis Island, Nelson met a young widow from a plantation family, called Frances Nisbet. They were married on 11th March 1787.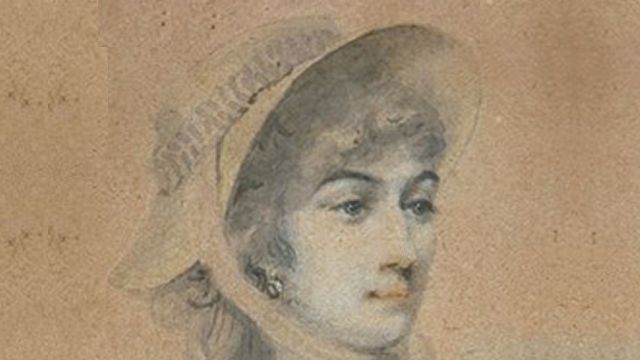 Nelson's Wife Lady Nelson
In 1787, with hostilities ended Nelson and his wife returned to England. Nelson was put on reserve, on half pay and the next year he and his wife settled in his birthplace, Burnham Thorpe.
Nelson spent much of his time attempting to get a new posting, but with no success. Then, in 1792, after four years Nelson was recalled to service. Tensions between France and Britain were high and soon the two countries would be at war.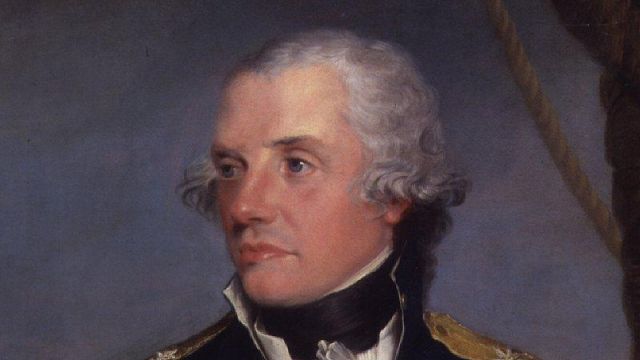 Horatio Nelson
In January 1793, Nelson was given command of HMS Agamemnon, a 64-gun ship, that was sent to patrol the Mediterranean. There he met Sir William Hamilton, Britain's ambassador to Naples.
Sir William Hamilton
There was also someone else that Nelson met in Naples. She was Hamilton's beautiful and witty new wife, Lady Emma Hamilton.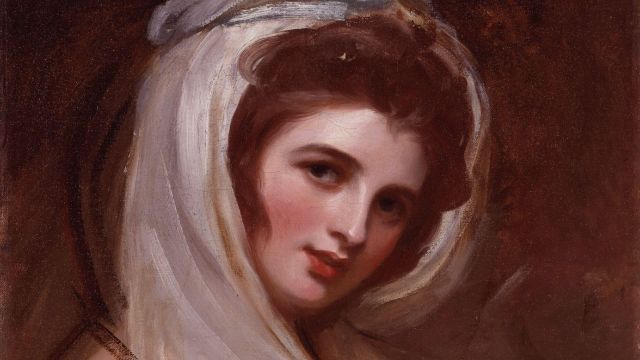 Lady Emma Hamilton
On the 12th July 1794, Nelson was on Corsica directing bombardment of the French positions.
A shot hit one of the sandbags near to Nelson and the debris struck him in his right eye. Nelson was forced to seek medical attention, although his wound was soon bandaged and he returned to action. The eye was badly damaged and he eventually lost sight in it.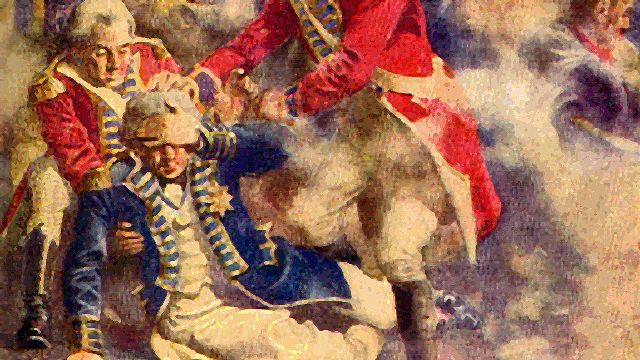 Nelson Loses His Eye
During the next few years Nelson was involved in much fighting. This brought Nelson many promotions and honours.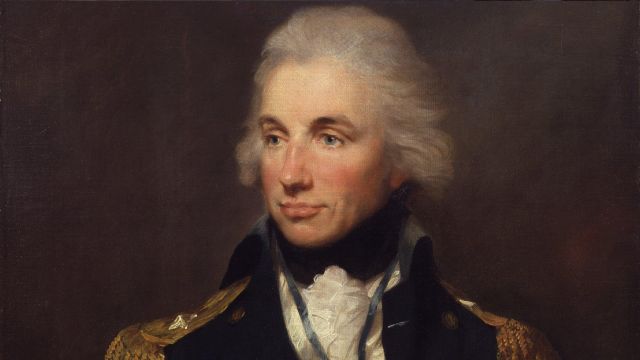 Horatio Nelson
In 1797, Nelson was involved in the Battle of Santa Cruz de Tenerife. As he stepped ashore, Nelson was hit by a musket ball which shattered his right arm. He was rowed back to the ship, when the boat arrived he refused help to board saying:
"Let me alone! I have got my legs left and one arm."
When he was taken to the ship's surgeon, Nelson instructed him to prepare his instruments ready for amputation, telling him that:
"the sooner it was off the better"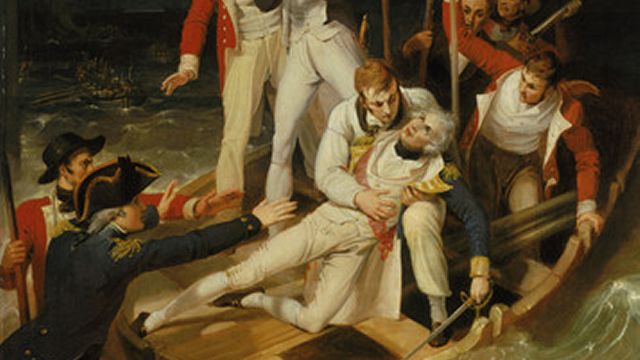 Nelson Loses His Arm
After more action Nelson was a public hero. However, he was not so popular with his superior officers, as he was known for insubordination.
| | | |
| --- | --- | --- |
| | Nelson And Emma Hamilton Begin An Affair | |
In 1799, Nelson returned to Naples, where he was received as a hero. He was also reunited with Emma Hamilton, with whom he toured the nearby attractions. Nelson was now in love with her and they began a lifelong affair.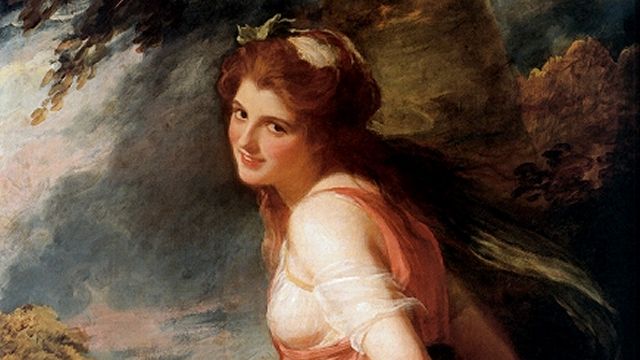 Nelson's Mistress Emma Hamilton
In 1800, Sir William Hamilton was recalled to Britain, Nelson also returned and received a heroes welcome, attending many banquets and balls as a guest of honour. Nelson's marriage was suffering, as his relationship was becoming common knowledge.
Eventually his wife Fanny Nelson, issued an ultimatum, to choose between her or Emma Hamilton. Nelson replied to her:
"I love you sincerely but I cannot forget my obligations to Lady Hamilton or speak of her otherwise than with affection and admiration"
This spelt the end of the marriage, Nelson and his wife never lived together again.
On the 29th January 1801, Nelson and Emma Hamilton's illegitimate daughter was born. They named her Horatia. Two years later Emma's husband died and Horatia was christened, with Emma and Horatio as her "godparents. They then adopted Horatia claiming she was an orphan. Nelson doted on both Horatia and Emma Hamilton.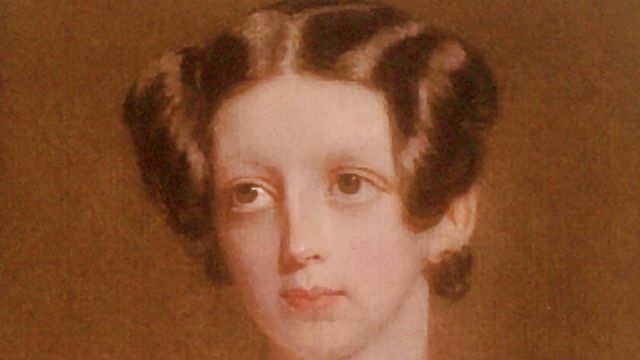 Nelson's Daughter Horatia
On board HMS Victory, on the 21st October 1805, Nelson had planned his final battle. His ship was laying in the Cape of Trafalgar, off the south-west coast of Spain.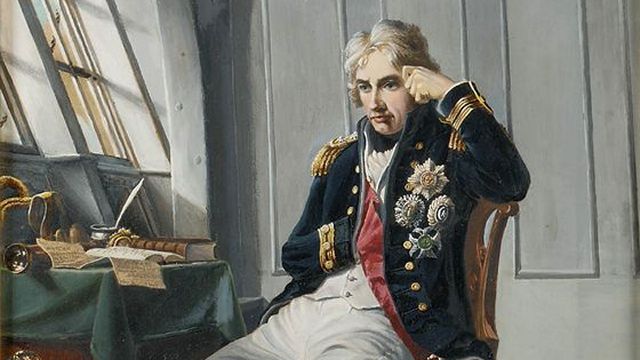 Horatio Nelson On Board HMS Victory
Nelson's fleet of 27 ships was faced with a combined force of 33 French and Spanish ships. However, Nelson was confident of victory and the capture of the majority of the enemies ships.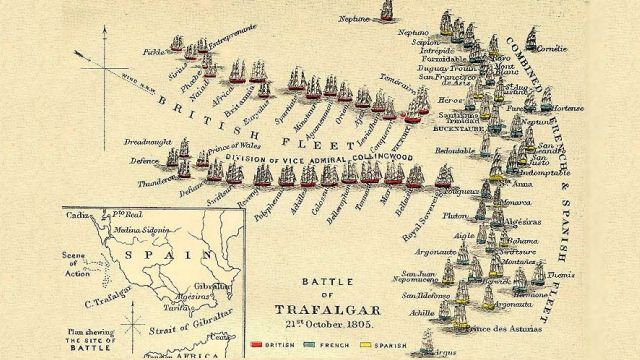 The Plan For The Battle Of Trafalgar
Before the battle Nelson sent a flag signal to his sailors:
"England Expects That Every Man Will Do His Duty"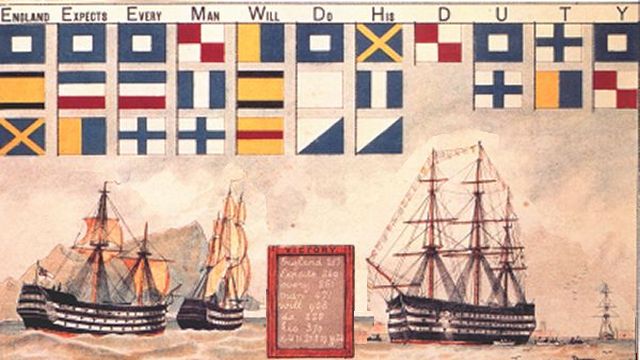 Flags Spelling Out 'England Expects That Every Man Will Do His Duty'
The ships closed on each other and engaged in combat, it was a bloody affair.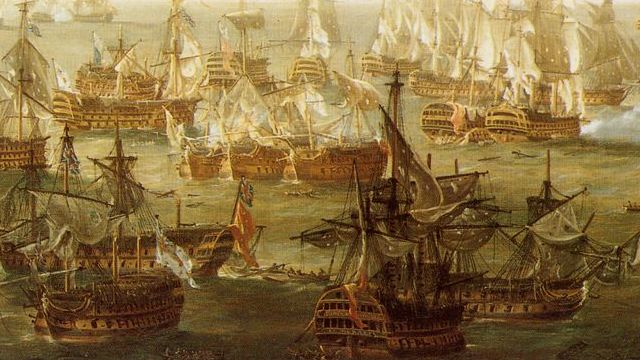 The Battle Of Trafalgar
Nelson was on the deck of HMS Victory directing the battle. He was wearing his full military honours, which meant he was easily recognized. He was spotted by an enemy sniper who took a shot at Nelson. The bullet hit his left shoulder, piercing a lung and striking Nelson's spine. Nelson told Hardy, HMS Victory's captain:
"Hardy, I do believe they have done it at last... my backbone is shot through"
Nelson Shot On The Deck Of HMS Victory
The dying Nelson was taken below decks, as he was being carried he continued giving orders. He lived for three more hours.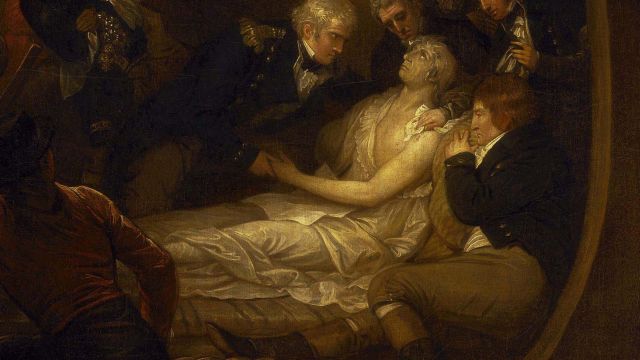 The Death Of Nelson
As he lay dying Nelson asked those there to "Take care of poor Lady Hamilton" he then thanked God that "I have done my duty". His last words were "God and my country".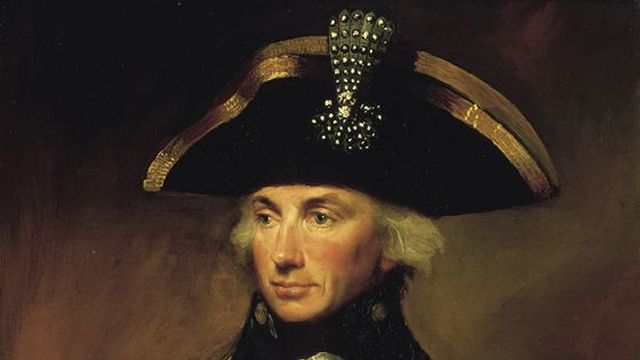 Horatio Nelson
To preserve it on the voyage home Nelson's body was placed in a cask of brandy, this was then tied to the HMS Victory's mast. HMS Victory, which was badly damaged during the battle was towed to Gibraltar.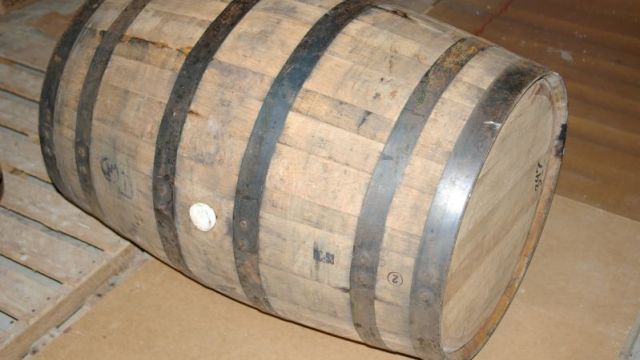 Brandy Barrel
His body was then moved to a lead-lined coffin, that was filled with wine. After repairs, HMS Victory brought his body home.
The nation celebrated the "Great Victory", but also mourned the death of Nelson.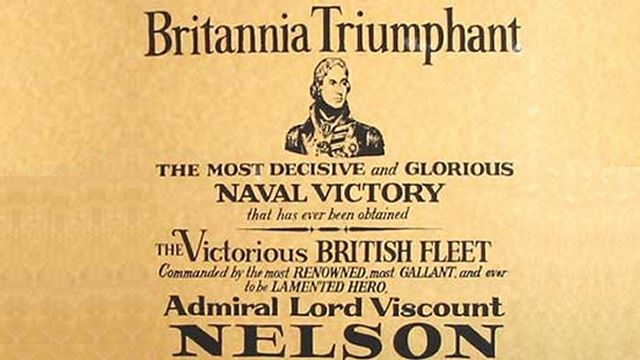 Announcement Of The Victory At Trafalgar And Nelson's Death
On the 9th January 1806, Nelson's state funeral took place. It was a huge event.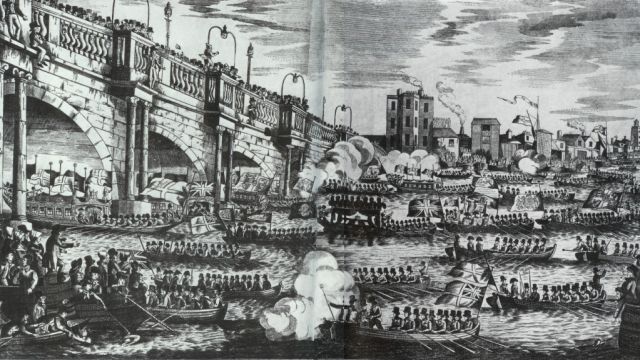 A Flotilla Of Boats At Nelson's Funeral
The coffin was escorted by 32 admirals, over a 100 captains, and 10,000 troops. Massive crowds lined the roads.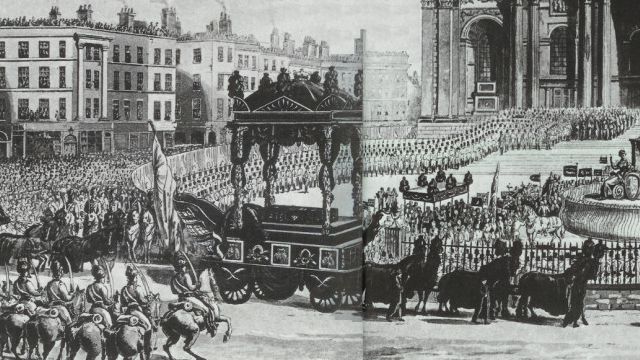 Nelson's Funeral
Nelson's body was laid to rest in the crypt of St. Paul's Cathedral. The sarcophagus used was originally made for Thomas Cardinal Wolsey.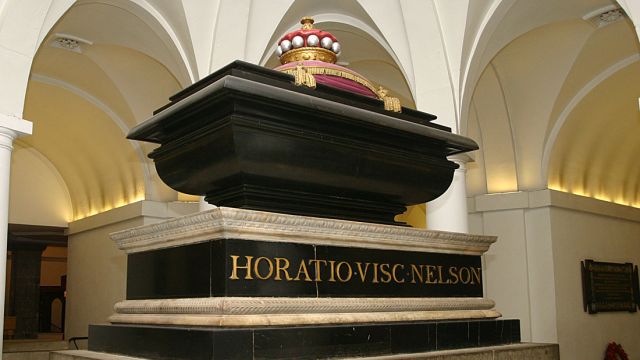 Nelson's Tomb In St. Paul's Cathedral
| | | |
| --- | --- | --- |
| | Life After Nelson's Death | |
HMS Victory is preserved in a dry dock in Portsmouth, where it can be still be visited.
HMS Victory
A plaque marks the spot on the deck of HMS Victory where Nelson fell.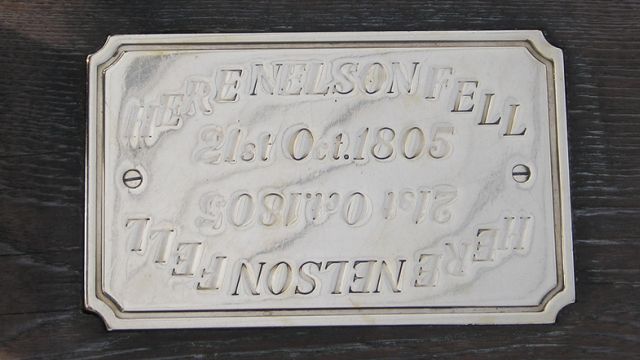 Plaque On HMS Victory Marking The Spot Where Nelson Fell
Despite his hero status, Nelson's dying wishes for Emma Hamilton and his daughter Horatia were not honoured. Instead the country honoured Nelson's brother.
This meant that soon Emma had financial difficulties. This eventually led to her and Horatia spending a year in a debtors prison. She then moved to France to escape her creditors.
On the 15th January 1815, Emma Hamilton, Nelson's great love died in poverty.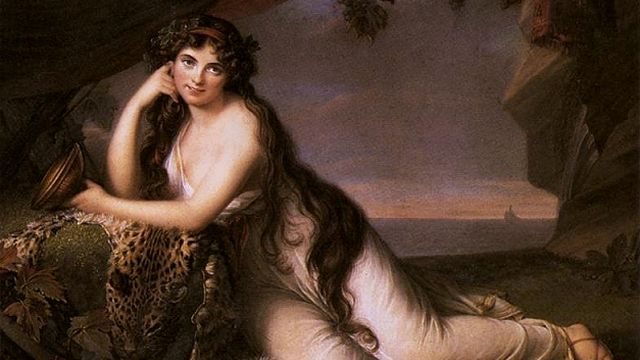 Nelson's Mistress Emma Hamilton
On the 13th May 1831, Nelson's wife died aged 70. She had suffered ill-health for many years. It is also said that she was devoted to her husband's memory until the end.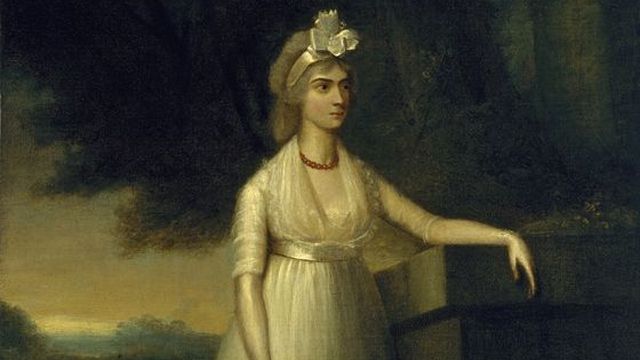 Nelson's Wife Lady Nelson
In 1840, work began on Nelson's column, which was erected in London's Trafalgar Square. The statue of Nelson faces towards the Admiralty and also Portsmouth where HMS Victory is docked.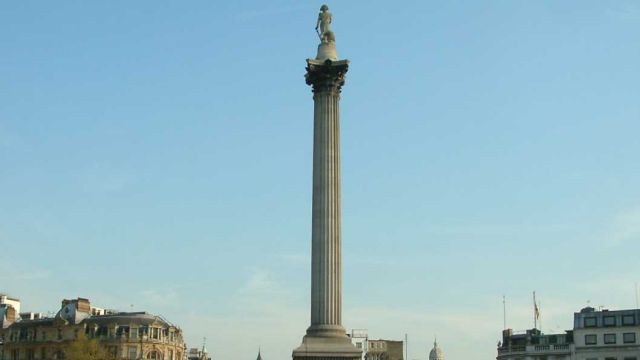 Nelson's Column
On the 6th March 1881, Horatia, Nelson's beloved daughter died aged 80. She had married the Reverend Philip Ward and borne him ten children.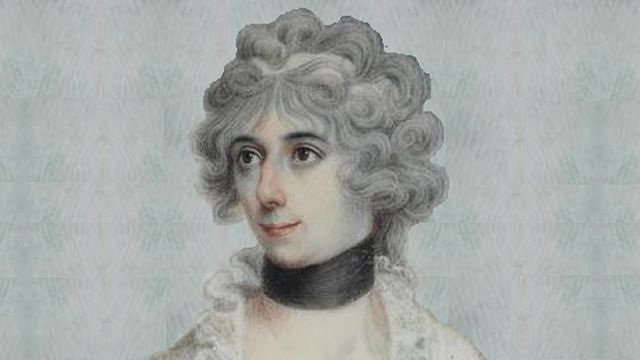 Nelson's Daughter Horatia
So it is, that over the centuries, Nelson has remained a national hero. Thus ends our tale of the life and times of Horatio Nelson.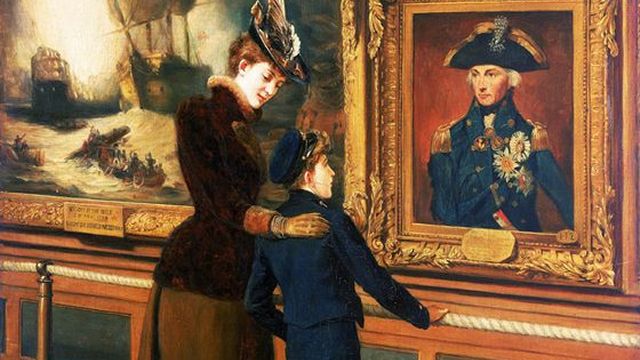 Nelson As A National Hero