On 24th March 1603, Queen Elizabeth I died. She was the last member of the Tudor family to reign.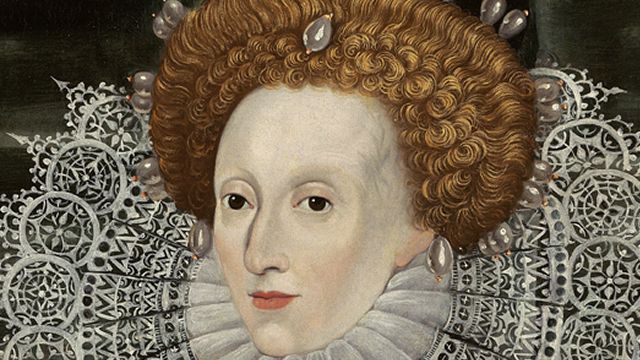 Elizabeth I
Under Elizabeth's rule the Church of England had become Protestant, with the monarch as its head. This has remained to this day.
Anyone appointed to public or church office was obliged to swear allegiance to the monarch, and acknowledge them as head of both the Church and State. Religious dissenters, including Catholics, were fined or even tortured and executed.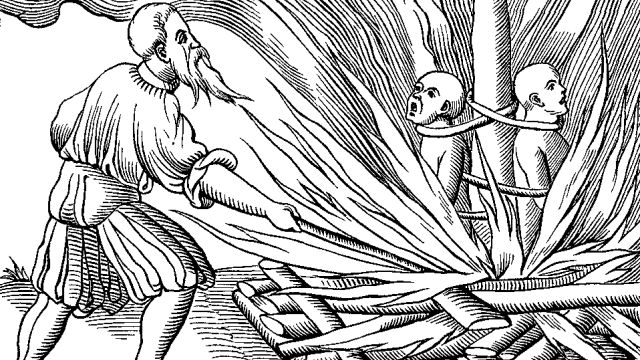 Burning Monks
Elizabeth died childless and even on her death-bed refused to name an heir. After negotiations James VI of Scotland, was proclaimed king. He became King James I of England and Ireland. His mother Mary, Queen of Scots, was the cousin of Elizabeth I.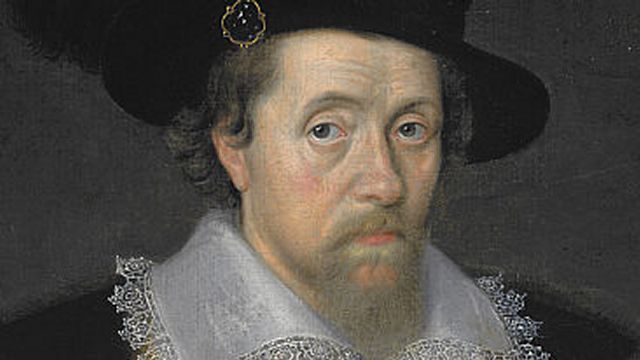 King James I Of England And Ireland
As Mary was a devout Catholic, it was hoped that her son James I, even though he was a Protestant, would be more tolerant. Initially this appeared to be the case.
However, in 1604, there was an important meeting held in Hampton Court. The outcome dashed Catholic hopes for change. It was agreed to keep a close eye on Catholics and to stop the importation of "popish books".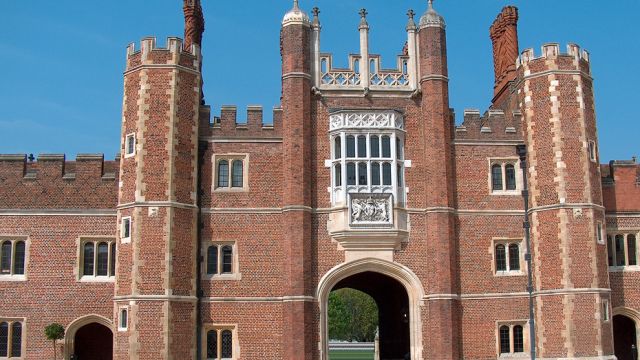 Hampton Court
A group of Catholic plotters, despairing of any reforms, decided to take drastic action in order to bring about change.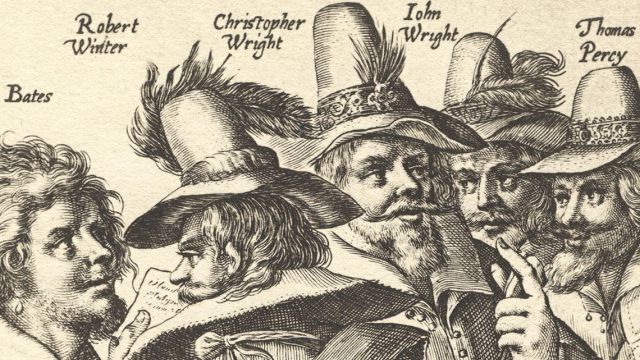 The Gunpowder Plot Conspirators, Thomas Bates, Robert Wintour, John Wright and Thomas Percy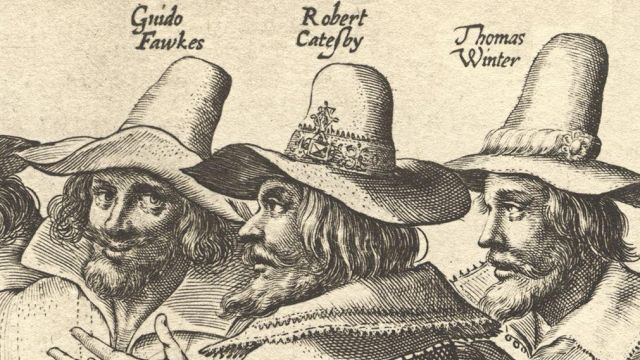 The Gunpowder Plot Conspirators, Guy Fawkes, Christopher Wright,Robert Catesby and Thomas Wintour
Amongst the major conspirators were brothers Thomas and Robert Wintour (sometimes spelt Winter), Christopher and John Wright, Guy Fawkes (also known as Guido Fawkes),Thomas Percy, Robert Catesby and Thomas Bates.
The plotters' leader was Robert Catesby.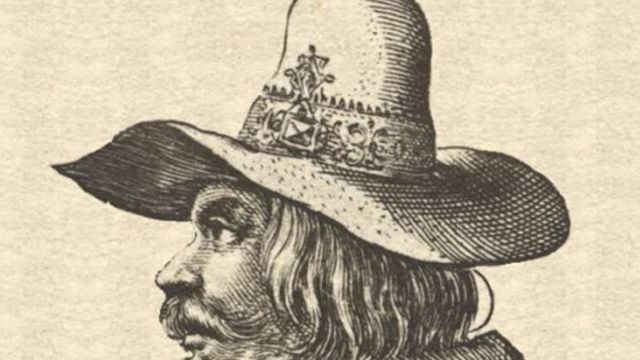 Robert Catesby
The group were mainly men from influential Catholic families. They all had different roles in the planning and execution of the plot, such as finance, procurement and gaining access to certain areas. As the plot developed the conspirators held secret meetings in various properties.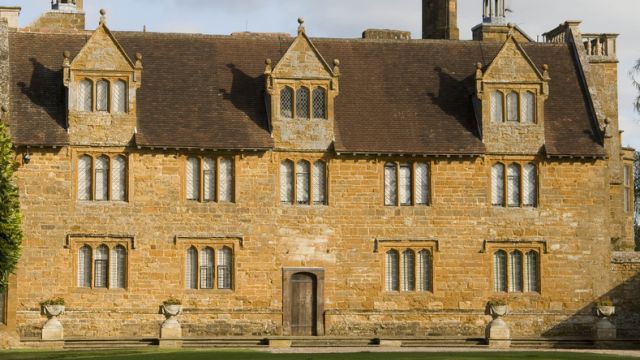 Ashby St. Ledgers
Much of the planning was done in a quiet room above a gatehouse. This was secluded and the conspirators could meet without raising any suspicions.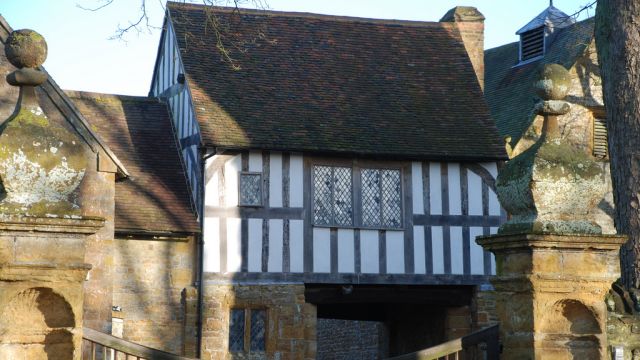 Gatehouse Used By The Conspirators
| | | |
| --- | --- | --- |
| | What Was The Gunpowder Plot | |
The plan was for a complete change of power. This was to be achieved by removing the king and the ruling elite. It was decided to blow up Parliament killing King James I and the country's leaders.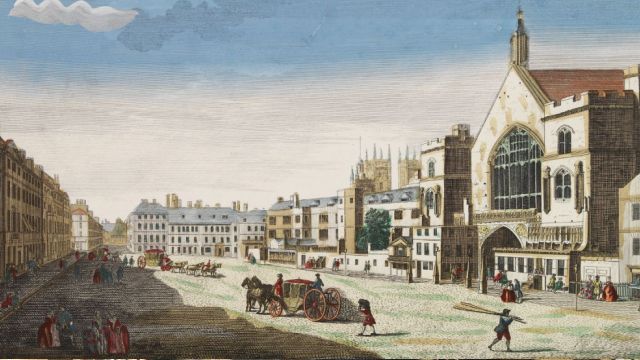 Old Parliament
Then, after their death, abduct King James's daughter, who was called Princess Elizabeth, from Coombe Abbey. She was living there under the care of Lord Harington.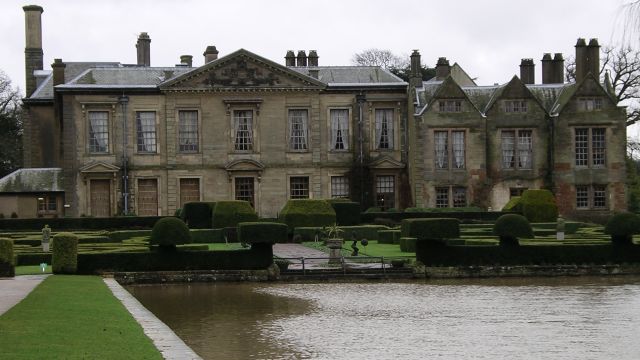 Coombe Abbey
After this was achieved, the plan was to crown the child as the country's next queen, and then ensure she ruled as a Catholic.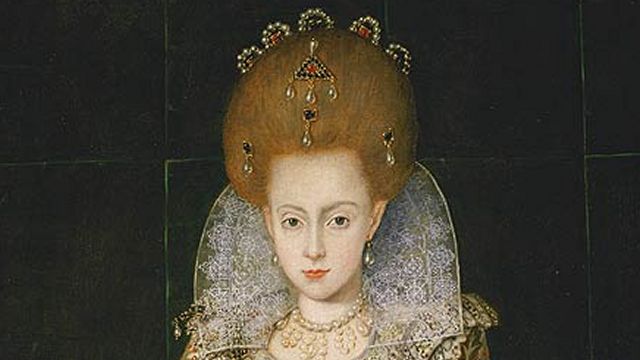 Princess Elizabeth, Daughter Of James I Of England And Ireland
| | | |
| --- | --- | --- |
| | The Gunpowder Plotters Start Work | |
The plotters rented a cellar underneath Parliament, inside this they then hid 36 barrels of gunpowder.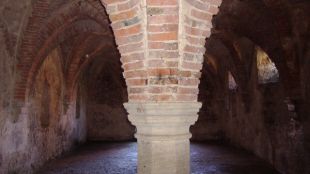 Cellar
Barrels Of Gunpowder
One of the plotters, named Guy Fawkes, who was a firearms and explosives expert was chosen to light the fuse. He would then have to make a quick escape, to avoid the massive explosion. Due to a plague in London, the opening of Parliament was delayed until November the 5th, 1605.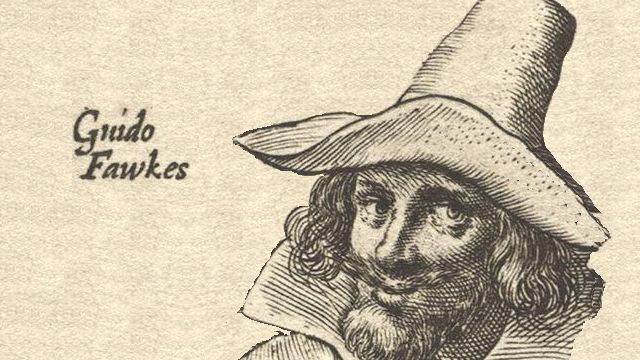 Guy Fawkes Also Known As Guido Fawkes
With the gunpowder safely hidden, everything appeared to be going exactly to plan. Then, on 26th October 1605, Baron Monteagle, who would be in parliament, received a letter warning him not to attend. Baron Monteagle, was sympathetic to the Roman Catholic cause and it appears that at least one of the plotters was trying to save his life.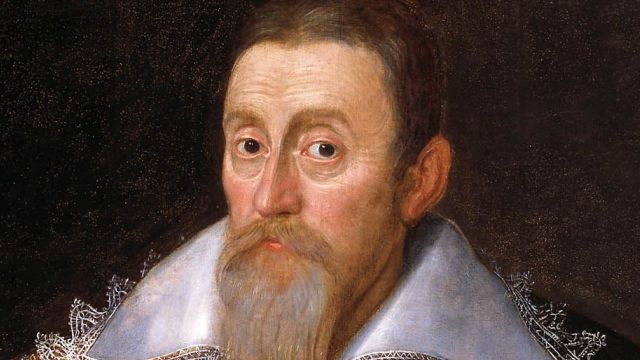 Baron Monteagle
The contents read:
My Lord, out of the love I bear to some of your friends, I have a care of your preservation. Therefore I would advise you, as you tender your life, to devise some excuse to shift your attendance at this parliament; for God and man hath concurred to punish the wickedness of this time. And think not slightly of this advertisement, but retire yourself into your country where you may expect the event in safety. For though there be no appearance of any stir, yet I say they shall receive a terrible blow this Parliament; and yet they shall not see who hurts them. This counsel is not to be condemned because it may do you good and can do you no harm; for the danger is passed as soon as you have burnt the letter. And I hope God will give you the grace to make good use of it, to whose holy protection I commend you.
Baron Monteagle informed the Earl Of Salisbury of the letter's content. The Earl Of Salisbury was the Secretary of State and the James I's leading minister.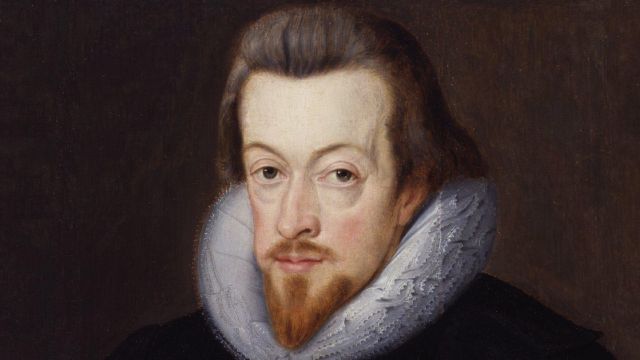 The Earl Of Salisbury
| | | |
| --- | --- | --- |
| | The Gunpowder Plot Is Discovered | |
The Earl of Salisbury ordered a thorough search of the area. Finally, on the evening of the 4th November, the investigators found Guy Fawkes in the cellar, along with the gunpowder. The investigators also found that Guy Fawkes had matches and fuses.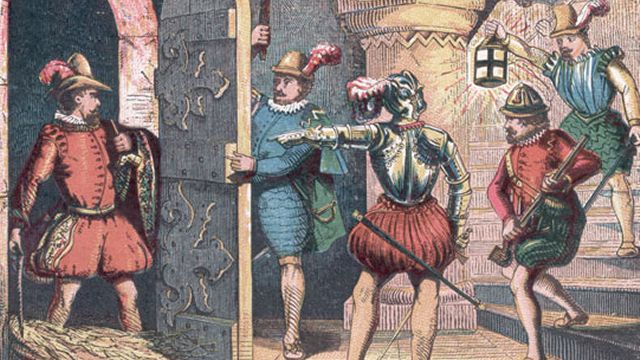 Guy Fawkes Discovered In The Cellar
With the plot discovered, most of the conspirators were at Holbeche House. On their journey their gunpowder had become damp. So they left it close to a fire, to dry it out. Unfortunately, a spark from the fire ignited the gunpowder. The resulting flash-fire injured the plotters, some of them seriously.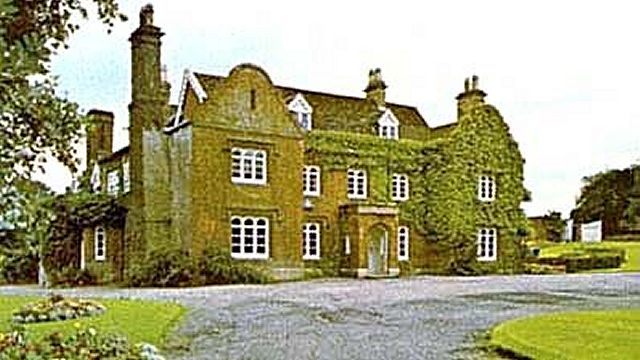 Holbeche House
The injured plotters were surrounded, but they decided to make a stand. Robert Catesby and three other conspirators were killed. A few managed to escape and the remaining plotters were forced to surrender.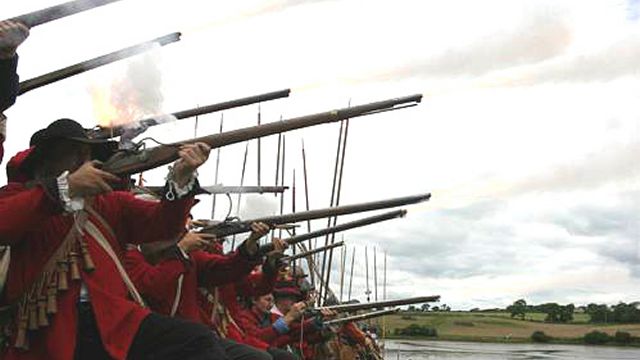 Muskets
Soon, after a large manhunt, all the survivors were arrested and then tortured.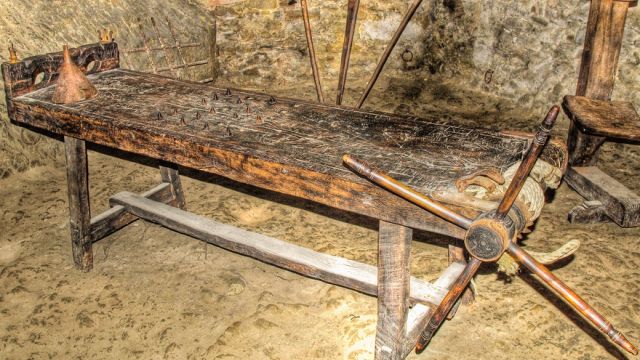 The Rack
Eventually under this torture they signed confessions.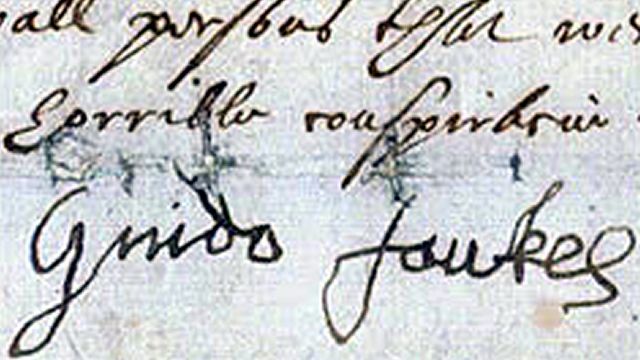 Guy Fawkes Signature On His Confession
The plotters were sent to trial. It lasted just one day and they were all found guilty. The sentence was to be hung, drawn and quartered.
On 30th January 1606, Robert Wintour, Thomas Bates, Everard Digby and John Grant were executed. The next day Thomas Wintour, Robert Keyes, Ambrose Rokewood and finally Guy Fawkes were executed.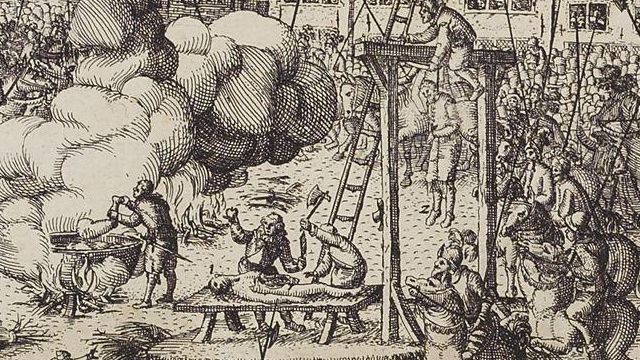 The Conspirators Hung, Drawn And Quartered
They all faced their fate bravely. After their death their heads, were mounted on spikes and exhibited outside the House of Lords.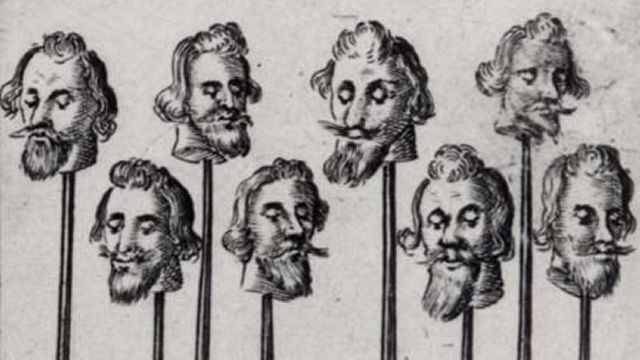 The Conspirators Heads Mounted On Spikes
In the months ahead, others who had minor involvement, were also arrested and executed. Some of these were entirely innocent or just victims of circumstance.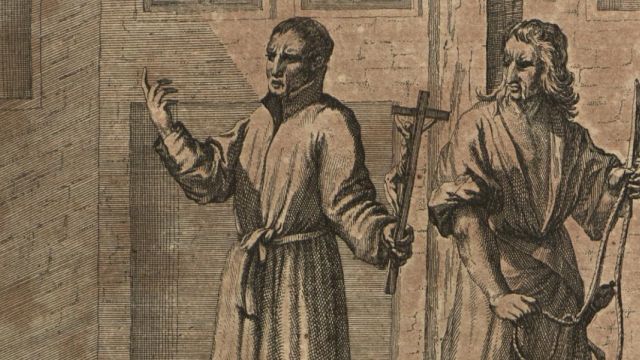 Henry Garnet, A Jesuit Priest
| | | |
| --- | --- | --- |
| | The Gunpowder Plot And Guy Fawkes Night | |
After these momentous events, a law was passed to celebrate the 5th November, as the "Joyful Day Of Deliverance".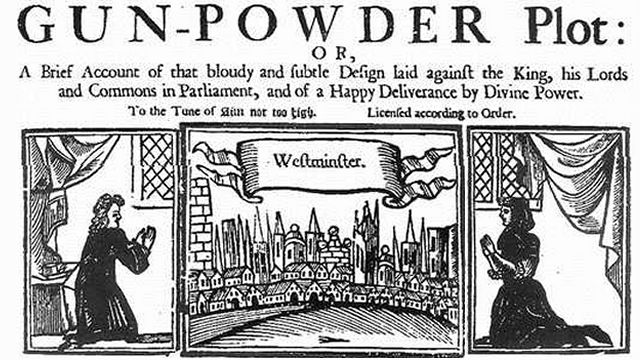 The Gunpowder Plot In The News
So it is that to this day, events of 400 years ago, are celebrated on the 5th November.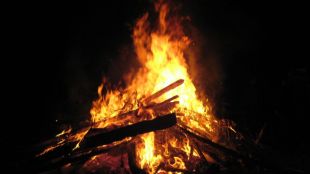 Bonfire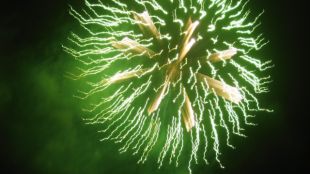 Fireworks
Around the land bonfires are lit and the skies are filled with fireworks.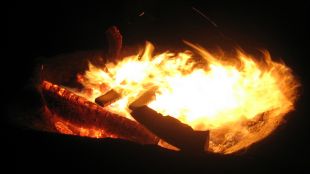 Bonfire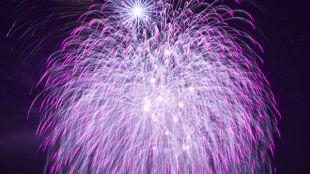 Fireworks
Thus ends our tale. The plotters failed but so very nearly achieved their aims.
As all our videos are under 6 minutes in length, we sometimes cannot fit in all the great things we want to say. So here are bits that ended up on the cutting room floor, that we didn't want to throw away.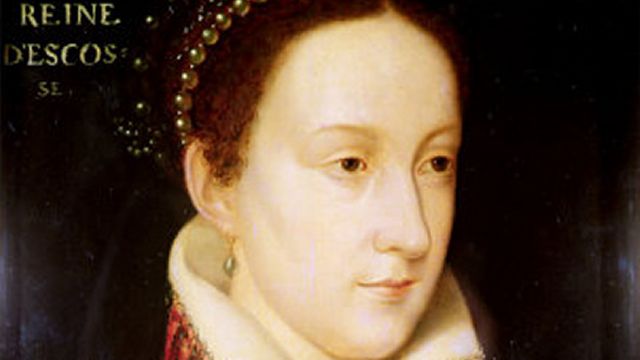 Mary Queen Of Scots
King James I's mother was Mary, Queen of Scots, the cousin of Queen Elizabeth I. Following an uprising James was placed on the throne aged just one year old. Mary then fled to England, hoping Queen Elizabeth would offer her protection. However, fearing Mary's intentions, Elizabeth had her imprisoned.
After many years in prison Mary was finally executed after, her involvement in three plots to assassinate Elizabeth.
| | | |
| --- | --- | --- |
| | Elizabeth, Queen Of Bohemia | |
When she grew up Princess Elizabeth, King James I's daughter married Frederick V and became Queen of Bohemia. Frederick's rule was very brief, and Elizabeth became known as the "Winter Queen".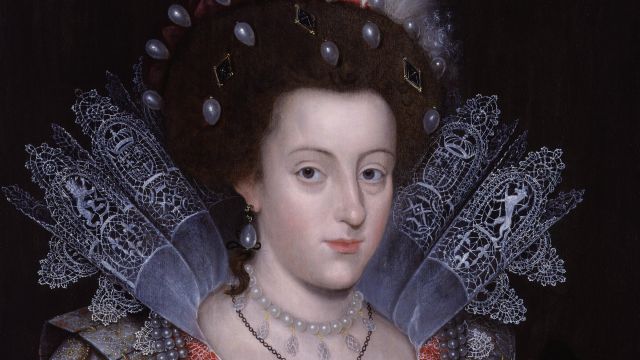 Elizabeth, Queen Of Bohemia
Her daughter Sophia of Hanover, married Ernest Augustus who became Elector of Hanover. When George I, who was from the House of Hanover, became King of Great Britain and Ireland in 1 August 1714, this meant that all future monarchs were direct descendants of Elizabeth. Just as the plotters had planned!